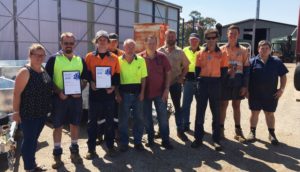 Learning Support: The Bert Evans scholarship is available to first year apprentices to assist them financially and to provide extra support so that they can successfully complete their apprenticeship. All recipients must also show aptitude and a positive attitude towards their work and training to be eligible for a scholarship. Michael Cowan was only one of four successful applications in Western NSW to win this year's scholarship. Training Services NSW aims to back all apprentices and help them on the road to success. Darren Cowan has had an excellent success rate with his apprentices and has proven invaluable in skilling the youth for the future in trade areas.
Boost To Blue Line: Member for Orange, Phil Donato acknowledged the NSW Government for finally responding to his calls for more police. "I am pleased the Government has now finally responded to my repeated calls for them to significantly boost the numbers of police over the next four years," said Phil. "Following the extraordinary number of questions I've directed to the Police Minister, media interviews I've participated in alongside overworked and under resourced police officers, speeches and notices of motion I've delivered to Parliament, the Premier has responded by announcing an additional 1,500 police," he said. Police Commissioner Fuller announced the NSW Police would commence recruiting now and the first 300 of the additional police will be delivered from 1st July next year.
Forbes White Ribbon Day: The Forbes Domestic & Family Violence Committee is inviting the entire Forbes community to walk with them in their annual White Ribbon Day March to be held today. The walk is in support of Australia's campaign to stop men's violence against women. Everyone will meet at Cross Street in front of Carpet Court at 10am and will finish in Victoria Park.
Rotary Ipomoea Christmas Tree Festival: Anyone can get involved in designing and creating a Christmas tree of any shape or material that reflects their love of Christmas time. Members of the community are invited to the official opening of the festival on Friday, 30th November at the Forbes Town Hall at 6:30pm. Enter a tree by phoning Helen on 6851 4930 or Sue-Anne on 6851 5197, or send an email to sueanne.nixon@hotmail.com. Entry fee is $5. Enter any type of tree.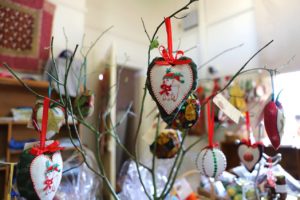 The Forbes Railway Arts and Visitor Information Centre has various Christmas goodies available at the moment. Christmas cakes, puddings and gifts, just to name a few. Visit the centre this Saturday during their Open Day to see what treats you can find.