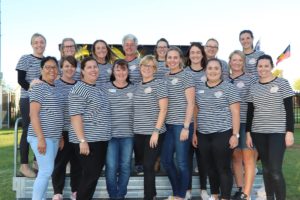 HARD WORK PAYS OFF… The Forbes Preschool team worked very hard putting together an immensely successful concert for the school's 60 year celebration held in Nelson Park last Thursday. The school saw 1,000 family members and friends enjoying some spectacular singing and dancing.
Forbes White Ribbon Day: The Forbes Domestic & Family Violence Committee is inviting the entire Forbes community to walk with them in their annual White Ribbon Day March to be held on Friday, 23rd November. The walk is in support of Australia's campaign to stop men's violence against women. Everyone will meet at Cross Street in front of Carpet Court at 10am and will finish in Victoria Park. Here, our youth will share their thoughts on why it is so important to stand up and speak out against violence and how together we can all make Forbes a safer community for everyone. A free sausage sizzle will be provided for all participants.
Forbes Lions Car Boot Sale: The next Forbes and District Lions Club Car Boot Sale will be held on Saturday, 17th November. This will be held in the Lions Park beside Lake Forbes from 8am until 1pm. It will be our final sale for 2018 and proceeds from site fees will be donated to the Forbes Archery Club to help them get back on their feet. Members of the community are welcome to set up stalls to sell their wares. We cater for stalls of second hand goods as well as craft and produce stalls. Sites may be booked by phoning Peter on 0468 819 659 or Robyn on 6851 2209 or just set up and pay on the day. The cost is $10 per site. The Lions will be cooking up a storm on their BBQ with sausage sandwiches, bacon and egg sandwiches and the famous Lions Sandwich for sale. The Lions will also be selling tickets in a Hyundai car raffle for $1. If you have some items which need clearing out before Christmas or some Christmas goodies to sell come along on the day.
Rotary Ipomoea Christmas Tree Festival: Anyone can get involved in designing and creating a Christmas tree of any shape or material that reflects their love of Christmas time. Members of the community are invited to the official opening of the festival on Friday, 30th November at the Forbes Town Hall at 6:30pm. Enter a tree by phoning Helen on 6851 4930 or Sue-anne on 6851 5197, or send an email to sueanne.nixon@hotmail.com. Entry fee is $5. Anyone can enter any type of tree.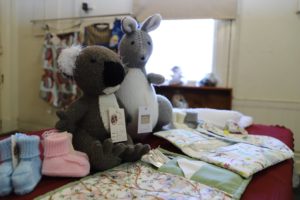 Head on down to the Visitor Information Centre Open Day on Saturday, 24th November from 9am to 2pm. The open day will feature tastings of local produce, Christmas cakes and puddings and many great gifts for Christmas. Children's book author, Pat Clark will be there to sign her books and while you're there, grab a delicious Devonshire tea as well.