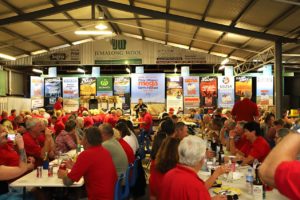 THANK YOU'S ALL ROUND… Mega Farm Rescue Forbes had their 'Thank You Night' last Thursday. Council also donated a piano to their Gift of Music campaign where pre-owned musical instruments are repaired and revitalised, then distributed to disadvantaged children and youth in rural and remote Australia.
Older Australians Missing Out On Vital Exercise: A national survey by Australia's national science agency has revealed how the health of older Australians could suffer if they don't flex their muscles at least twice a week. The survey of more than 5,600 CSIRO Total Wellbeing Diet subscribers found 65 percent of people aged 51 to 70 years, and 86 percent of people over 71, did not think resistance exercise was important for weight loss and overall health. "While resistance exercise is beneficial at any age, it becomes even more important as we get older and experience muscle loss associated with ageing," CSIRO Principal Research Scientist, Professor Grant Brinkworth said. To learn more visit www. totalwellbeingdiet.com.
Competition Winner: Congratulations Colin Mckay! You have won a double pass to the Australian National Field Days. Please call 02 6344 1846 to claim your prize.
Eleven Beds Are Not Enough: Member for Orange, Philip Donato MP, asked the Minister for Mental Health, Tanya Davies MP to expand the Child Adolescent Mental Health Unit (CAMHS) in Orange. The CAMHS unit accepts admissions from 86 percent of the state across five Local Health Districts and has only 11 beds available. "There is sufficient space and infrastructure to double the number of beds. I've heard from families in the community whose child is placed on a waiting list. It is very stressful for everyone," he said. The Minister's response focused largely on community based treatment and keeping children out of hospital. "We aren't talking about preventative measures here, we are talking about the most serious, acute cases whose last and only option is hospital."
Helping Farmers Access The Farm Household Allowance: It is now easier for farmers to apply for the fortnightly Farm Household Allowance (FHA) hardship payment. The FHA application form has been changed and information sessions are being held on Saturdays at some regional Centrelink offices. Minister for Agriculture, David Littleproud said: "The application form has been cut by a third. Farmers should also remember that a Rural Financial Counsellor (RFC) can help them fill out the form for free. To find out when and where the Centrelink information sessions are being held go to humanservices.gov.au/farmhouseholdallowance. To find out more or to make a submission online please go to https://haveyoursay.agriculture.gov.au/fha-review-2018.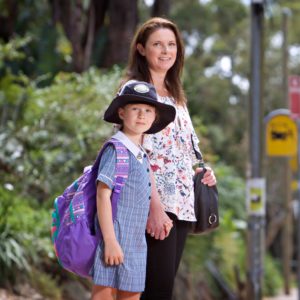 It was National Kidsafe Day this week Tuesday. This is an initiative of Kidsafe Australia to increase awareness of unintentional childhood injuries and their prevention. Keep our kids safe around schools, by not making illegal and dangerous moves, like U-turns, three-point turns and double parking.