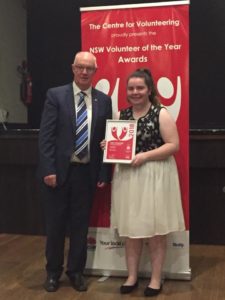 CONGRATULATIONS… Elise Dukes of Forbes High School was awarded the prestigious Central West Young Volunteer of the Year award at the NSW Volunteer of the Year Awards held in September.
Catch of the Week Winners: Thank you for sending your great fishing pics and please keep it coming! Luke Nealon was our September winner. Please claim your $25 voucher prize for Loomzy's Fish 'n' Fix in Forbes, by contacting Linda van Coller on 0477 309 807 to arrange for collection.
Snakes and Snakebites: While 57 percent of snakebites happen in regional and rural areas – the majority happen near homes or buildings. Here are some basic precautions you can take to reduce your chances of being bitten: (1) Be careful where you put your hands and feet. Snakes like to hide where they can't be seen, which includes holes in the ground, rock crevices, fallen logs or long grass. Use a torch if walking at night as many snakes are active after dark. (2) Wear protective clothing. Thick clothing like jeans and boots offer an extra layer of protection against bites. (3) Don't pick them up or interfere with them. If you see a snake, give it space to move away, or go around it. (4) Let them know you're there. Snakes can't hear very well, but can sense vibrations in the ground. When walking in the bush, make noise and stomp your feet to scare off any nearby snakes.
Managing Your Crops: Finding it hard to make decisions about how to salvage crops affected by drought and/or frost conditions? NSW Department of Primary Industries have developed a calculator that helps to compare various management options. Check it out online at https://bit.ly/2IvBgf2.
Spring Photo Competition: The Forbes Phoenix has teamed up with Farmer From Down Under Photography to launch a spring photo competition. Point your camera just about anywhere to get a scenic shot. We would love to see the great photos our readers can come up with. A wonderful prize is up for grabs – a framed picture donated by Farmer From Down Under Photography! The competition will run until October, with entries to be submitted to The Forbes Phoenix by Tuesday, 31st October. Entries can be sent to sales@forbesphoenix.com.au or via our Facebook page.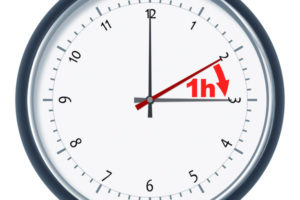 Daylight Savings Time: As the sun shines later into the day, it's the start of Daylight Saving Time this Sunday. Six months later at 2am on Sunday, 7th April next year – it will be time to wind the clocks back an hour.