CONGRATULATIONS… Essjay Photography run by Sarah Hodge was voted by brides across the region as Central West #1 Winner Wedding Photographer 2018. The award winners were announced on Tuesday at Duntryleague in Orange.
Spring Photo Competition: The Forbes Phoenix has teamed up with Farmer From Down Under Photography to launch a spring photo competition. With Spring all around us, you can point your camera just about anywhere to get a scenic shot. We would love to see the great photos our readers can come up with. A wonderful prize is up for grabs – a framed picture donated by Farmer From Down Under Photography! The competition will run until October, with entries to be submitted to The Forbes Phoenix by Tuesday, 31st October. Entries can be sent to sales@forbesphoenix.com.au or via our Facebook page.
Schools Kits For Armistice Day: Member for Riverina and Deputy Prime Minister, Michael McCormack is encouraging schools and students to become involved in this year's Remembrance Day commemorations as it will mark 100 years since the end of fighting during World War I. "Its origins began on 11 November 1918 when the Armistice, which signalled the end of the Great War, was signed." The Department of Veterans' Affairs produce an educational pack for schools to promote the observance of Remembrance Day. Schools will receive the educational kit in September, with resources available to download on The Anzac Portal: http://anzacportal.dva.gov.au/.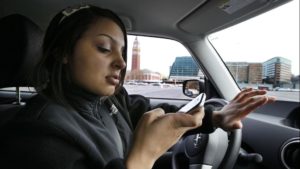 Tough Penalties: Drivers using a mobile phone illegally will be penalised an extra demerit point, which means a total of five demerit points. The new law came into effect on Monday, 17th September. This means when double demerits are applied, you could be at risk of losing your licence. The fines will remain the same – $337 or $448 in a school zone. In NSW Learner, P1 and P2 licence holders are not permitted to use a mobile phone at all while driving. Fully licensed motorists are legally permitted to use their phone to make or answer calls or listen to music only if it is in a cradle, doesn't obscure your view of the road and can be operated without touching any part of the phone, such as via Bluetooth or voice activation. Texting, emailing, social media and photography are all prohibited unless a vehicle is parked.