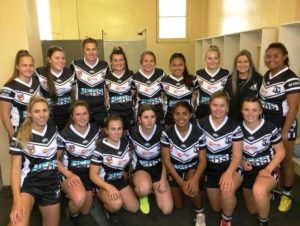 The Forbes Magpies Rugby League Heritage Day saw a four grade win, making it a great day to be a Magpie! The girls' league tag started the day off on Sunday at Spooner Oval and the Forbes team won 11-10 against the previously undefeated Spacecats.
Freight Input: Forbes Shire Council is seeking interested persons for a Freight Focus Working Group. The role of this group will be to review current freight routes, consider any additional freight routes and identify road constraints impacting on road freight efficiency. The commitment required will be to attend three evening workshops between 6pm and 8pm on the 22nd and 29th August and 12th September. Expressions of interest close 20th August. For additional information please contact Council's Director Engineering, John Zannes on (02) 6850 2874.
Trundle Royal Far West: The Trundle RFW branch has two upcoming events. Everyone is invited to join in the fun at their Bingo event at 10am on Sunday, 19th August held at the Trundle Golf Club. Lunch available to buy and heaps of prizes. They are also hosting the 'Old Time Dance' on Sunday, 2nd September from 2pm to 6pm in the Trundle Memorial Hall. There will be a raffle, lots of 'spot prizes' and a afternoon tea. Cost $10 for dancers and $5.00 for viewers. Great music by Phil Redenbach. Money raised by the Trundle RFW branch, provides Speech and Language programs in the local school for those children from needy families.
'Farmers Feast': We invite all farmers and family to the 'Farmers Feast' held on Friday, 21st September. Enjoy a FREE meal at the St John's Anglican Church hall in Court Street at 6:30pm for a 7pm start! There will be a roast dinner and dessert, including a jumping castle for the kids. RSVP to book your seat/table by 14th September. Contact the Parish office on 6851 1544, Rev. Crystal on 040 872 8638 or Graeme and Ruth Klingner on 042 720 1185.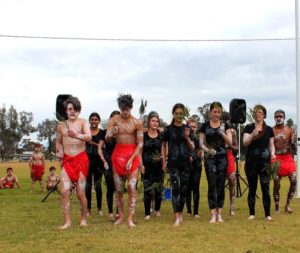 Nominate for NAIDOC: Each year the Forbes community celebrates NAIDOC Week. As part of this year's NAIDOC Week celebrations, we would like to recognise the outstanding contributions that our local Indigenous people make to improve our community or to promote Indigenous issues. Award categories include Person of the Year and Youth of the Year. Nominations are open and will close at 5pm Friday, 31st August. To nominate, please complete a nomination form and return to Forbes Shire Council with Attention: Briony Ferguson – by hand at 2 Court Street or by mail PO Box 333, Forbes, NSW, 2871. Completed forms will also be accepted by email to community@forbes.nsw.gov.au.