The ever popular Rotary Ipomoea Markets are back again after a winter break! Happening this Saturday, from 8am to 12:30pm at Sir Francis Forbes Park in Camp Street.
Rural Aid Farm Rescue fundraising auction: Join the endeavour to help drought affected farmers. The entire community is invited to attend the auction taking place tonight at the Sylo building from 7.30pm commencing at 8pm.
Farming Family BBQ: Community organisation, Grassroots Blueprint is hosting a free community morning tea and BBQ supported by the Salvation Army at the Aeroplane Park, Lake Forbes on Sunday, 12th August at 11am. Bring the whole family; there will be plenty for the kids to do. Everyone involved in agriculture is requested to be part of a photo which will be displayed at the Bedgerabong Show and then at events in Sydney to demonstrate the number of people/businesses involved in agriculture and thus affected by the drought in some way.
'Farmers Feast': All farmers and family are invited to the 'Farmers Feast' being held on Friday, 21st September. Enjoy a FREE meal at the St John's Anglican Church Hall in Court Street at 6:30pm for a 7pm start! There will be a roast dinner and dessert, including a jumping castle for the kids. RSVP to book your seat/table by 14th September. Contact the Parish office on 6851 1544, Rev. Crystal on 040 872 8638 or Graeme and Ruth Klingner on 042 720 1185.
Stopped emergency vehicles: From 1st September 2018, a new road rule will require motorists to slow down to 40km/h when passing a stationary emergency vehicle displaying blue or red flashing lights. The new rule also requires motorists to give way to any person on foot in the immediate area of the emergency vehicle. The rule applies to vehicles travelling in both directions, unless the road is divided by a median strip. Motorists who do not comply with the rule will face a $448 fine and three demerit points.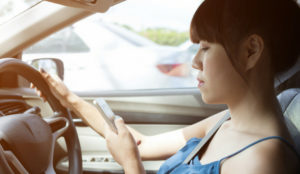 Texting while driving: Demerit points for illegal phone use while driving will increase from four to five from September 2018. Drivers are not allowed to use their mobiles to text, email, use social media, take photos or video call while driving. Minister for Roads, Maritime and Freight, Melinda Pavey said this will help change the way drivers act on our roads. "We have already introduced legislation to enable camera based technology so it can be used to enforce mobile phone offences in the future, a world first," said Melinda.