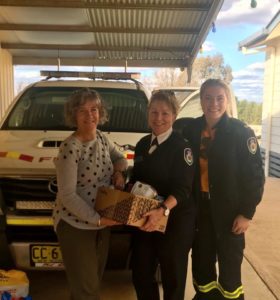 Drought Care Packages: NSW RFS staff members, Robyn Favelle and Beth Dalton thanked Karen White for taking the initiative and developing the support group in the local area for struggling farmers. "So many of us want to help in some small way, as we see the devastation facing families across NSW and the impacts of this horrid drought. Most of those impacted are also volunteer members of the NSW RFS and we are only too pleased to help however and whenever we can," said Robyn.
Forbes Polo Club Foundation Meeting: There is intent to start a Forbes Polo Club. The purpose of the club will be to provide an organized structure for members and guests to be able to actively participate in hosting polo at all levels as well as holding social events. A steering committee has been formed to oversee the formation of the club and implement the construction of field/s on Crown Land to assure the continuation of polo in western New South Wales. The original Forbes & District Polo Club was established on 26th July 1928. All persons interested in being involved are invited to send their contact email and telephone details via email to: forbes.polo@gmail.com. It will be helpful when responding, to advise what resources interested parties can bring to the club to ensure it will be successful. A meeting can then be held to formalize the club. Please advise if you have any date preferences for the meeting and the number attending.
Volunteers Needed: The Forbes Show is in need of a few people to help look after the animal nursery. This is one of the most popular areas in the show every year and help is required to keep it running! There is also a need to borrow some of your little animals! If you are interested in either, please contact Jan on 6852 1311.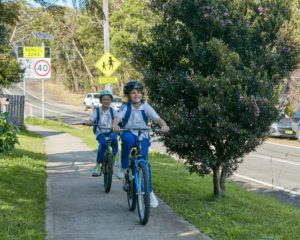 Special road rules for cyclists: As from Monday, children under 16 years of age can ride on a footpath in NSW. An adult rider, who is supervising a bicycle rider under 16, may also ride with the young rider on the footpath. Bicycle riders are allowed to ride on footpaths where indicated by signs. When riding on a footpath or shared path, riders must keep left and give way to pedestrians.