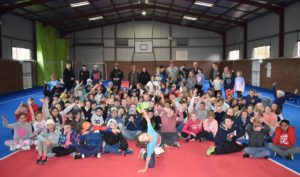 Inter-school friendships formed: Approximately 150 Year 5 students from Forbes Shire primary schools, spent three days at Lake Burrendong Sport & Recreation Camp last week. The annual excursion allows students from the four local primary schools to learn and grow together over three days, and is proudly subsidised by Forbes Shire Council. It is a way for these students to make connections before they head to high school. Once at Lake Burrendong, the students participated in a variety of fun and challenging activities. Forbes Shire Council has been supporting this excursion for several years.
Another chance to have your say: After our recent discussions with the community around Council's levels of service we are now looking for 20 enthusiastic shire residents to take part in a one day workshop to fine-tune our overarching Community Strategic Plan. If you are a big thinker with lots of ideas for our amazing shire then this is the opportunity for you. We are looking for a panel that reflects the diversity of Forbes and for people who will have a say. Are you from the farming sector, a volunteer, a sportsperson, have a business, are into the arts, represent the indigenous community, or are you an active young person or re tired? New to town or have been here for generations? Nominees must be available for the workshop on 22nd July. To apply send an email to community@forbes.nsw.goV.au, listing your full contact details and your reasons for applying by Wednesday, 11th July. Enquiries to Nina Hooper on (02) 6850 2300.
Volunteer/s needed for Parkrun startup: We would love to start a Parkrun in Forbes/Parkes but need a passionate community member or small team to make it happen. There is a lot of support and help offered from the head office, but the drive must come locally. If anyone is interested in leading the project please contact eventsupportau@ parkrun.com. Parkrun is a simple concept: turn up and walk, jog or run 5km or if you're a junior then 2km. It doesn't matter how fast you go. It doesn't matter what you're wearing. What matters is taking part. Parkrun is all about inclusiveness and wellbeing.
School Holidays: The last day of school for Term 2 is today. We wish all families a safe and happy holiday break. School resumes on Tuesday 24th July.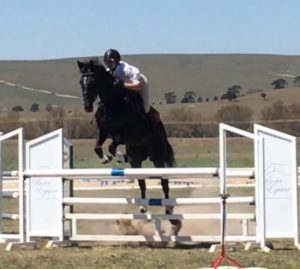 Forbes Pony Club member, Katie Townsend travelled to the Central Coast this week to compete in the State Showjumping Championships.