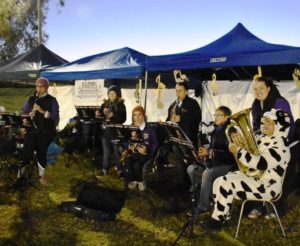 Town Band Garage Sale: The Forbes Town Band will be holding a garage sale to raise funds in order to assist with the maintenance of instruments and uniform and music purchases. To be able to play at events such as Relay for Life, fundraising is required to pay for the band hall upkeep and instrument upgrades. The garage sale will be held inside the Town Band Hall in Rankin Street (near Bernardi's) on Saturday, 30th June from 8am to 1pm. There will be a large variety to choose from such as bric-a-brac, furniture, plants, cooking, jams, vegetables, books and many more. Come along and support your town band. For further information contact 6851 5197.
The Ripple Effect: Every day about eight people in Australia lose their life to suicide. Of that eight, six will be men. People in rural and remote areas are twice as likely to take their lives as those living in the cities. Di Gill from the Rural Adversity Mental Health Program says that it is extremely important to know the signs of depressionso that we can help a friend or family member before they get to the stage that they think that suicide is the only solution. 'The Ripple Effect' is one man's story, of the impact of him attempting to take his life on those around him. 'The Ripple Effect' is showing at Forbes Services Club Cinema on Monday, 16th July. Look at What's On for details to get your ticket.
Camp Street Bridge replacement: Roads and Maritime Services are planning to replace the Camp Street Bridge over Lake Forbes to improve safety for road users and help reduce future maintenance costs. The community is invited to view and give feedback on the Review of Environmental Factors (REF) for the project which will be on display at council and the library until Friday, 27th July. The project team will be in Forbes on Saturday morning from 9am to 12pm outside Bernardi's supermarket and again on Friday, 6th July from 10am to 2pm in Rankin Street next to Target, to speak with the community and answer any questions about the bridge replacement. For more information visit the project webpage on www.rms.work/forbesbridge.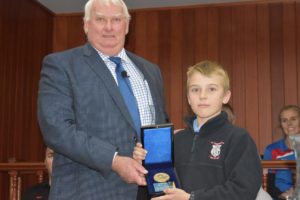 Mayor Graeme Miller was very pleased to be able to present a Forbes Shire Council Medal to Tom Drane last week for his achievements in motorcycle track racing at home and in the United States.