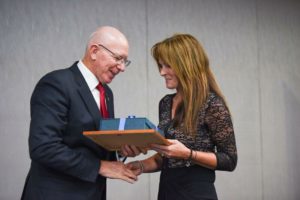 Volunteer of the Year Awards: The Forbes North Public School P&C Association were thrilled to have had a member of their committee nominated and make it to the finals in Sydney earlier this year. Debbie Hodges-Lockwood was nominated by her local P&C and was successful in making it through as the Far West finalist for the P&C Volunteer of the Year awards, held last month. Although, unsuccessful on the night in taking out the overall award for NSW, President of Forbes North School P&C, Natalie Walker said: "We are so proud of Deb making it through as a finalist for the Far West. Deb is a committed volunteer and a strong advocate for public education in our community."
Building Relationships Through Coffee: Officers from the Central West Police District, Forbes and Eugowra Police Stations and community members will come together in an informal, neutral space to discuss community issues, build relationships, and drink coffee on Tuesday, 8th May. All community members are invited to attend. The events are being held from 11am at Café 51 on Nanima Street, Eugowra and from 2pm at The Bake House in Templar Street, Forbes. Please contact Forbes Police Station on 02 6853 9999 with any questions.
Catch of the Week winners: We have been receiving some great fishing photographs! Thank you for sending them in and please keep it coming! Doug Turriff was our April winner. If you are a winner and have not yet done so, please collect your $25 voucher prize for Loomzy's Fish 'n' Fix in Forbes, from the Ian Simpson office and enjoy!
Drought, It's A Natural Disaster: Shooters Fishers and Farmers Party Member for Orange, Philip Donato MP this week called on the NSW Government to reinstate uncapped state-wide freight subsidies for stock, fodder and water for drought affected farmers. "I am calling on the New South Wales Government to reinstate state-wide uncapped transport subsidies for stock, fodder and water for our farmers who are suffering drought. Drought is considered by accepted definitions as a natural disaster, however no natural disaster has been declared for the drought despite the official DPI combined drought indicator shows that 11.2% of NSW is now in drought and 26.5% is in the on-set of drought.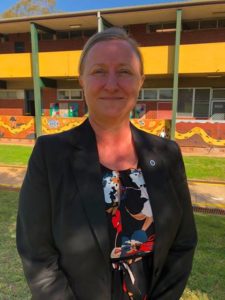 Forbes High School welcomed their new principal, Safija Bristina to school this week.