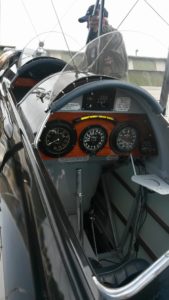 Aero Spectacular: The Parkes Aero Club was formed in 1948 shortly after the RAAF Station was decommissioned. The club represents one of the oldest continuously operated aero clubs in Australia, supporting primary and advanced recreational (AR) and general aviation (GA) training in the Central West of NSW. It is a not-forprofit community sporting organization, operating out of the recently upgraded Parkes Regional Airport. Don't miss out on the club's 70th anniversary on 14th April with a spectacular air display, including the famous Air Force Roulettes. Apartfrom the air display, there will be on ground static displays of antique aircraft and cars, merchandise and food stalls, jumping castle and other attractions for children. Gates open 10am, air display from 12 to 3pm. Entry fees $60 (2 adults 2 children), adults $25, to 18 years $10. Win a free flight in the prize draw for all online purchases through 123 Tix.
Forbes and District Historical Society News: The Museum is open seven days a week, from 2pm to 4pm. There is a number of interesting items on display. Why not call in and have a look? If you would like to book a tour of the Museum, please phone 6851 6600 for further information. There will be an Open Day for Heritage Week. On another note, the fundraising event at the RSL was very successful. Thank you to the RSL for allowing us to do the fundraising and thank you to everyone who supported the Forbes and District Historical Society.
Tullamore Irish Festival Competition Winner: Well done to Jess Adams who is off to the Tullamore Irish Festival after winning our competition.
Tennis Coaching Clinic: Looking for something to do during the school holidays? Come and join in the fun at a tennis coaching clinic during the first week of the school holidays Monday, 16th April to Thursday, 19th April from 9am to 3pm. The clinic will run for 4 days, although children may choose individual days or even a halfday option which finishes at 12.30pm. The main aim is for everyone to have fun in a healthy and safe environment while learning how to play tennis. The clinic is open to all children aged 5 to 15 years old. Beginners most welcome. Places are limited therefore bookings are essential. Phone Peter on 6851 1993 or 0403 335 205 before Friday, 13th April.
Forbes High School held their annual swimming carnival during February. Age Championship winners were Laura Vonthien, Michael Casey, Bridie Hughes, Jaylin Ware, Sarah Nightingale, Austin Brown, Matilda Langham, Stuart Shaw, Chloe Howarth, James Taylor, Savannah Lee Bevan and Lachlan McWilliams. Congratulations to you all!