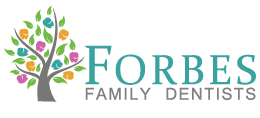 Dental traumas from a sporting injury can include chipped, cracked, fractured or knocked-out teeth, a broken jaw, or damage to the nerve of the tooth, the tongue, the cheeks and cut to the lips.
Unfortunately, a single case of dental trauma can lead to a lifetime of dental treatment in order to maintain the strength and health of the damaged tooth/teeth, not to mention the expensive costs involved.
Often repair work can not last forever, so damaged teeth can become a lifelong problem.
We regularly get phone calls from very nervous parents urgently wanting to book an emergency appointment because their son or daughter had their tooth knocked out or experienced some form of dental trauma whilst playing sport. A lot of these injuries can be prevented if only they had been wearing a good protective mouth guard at the time. Not just any ordinary mouth guard (like a stock mouth guard available over -the-counter) will do, but a professionally fitted sports mouth guard custom-made for the sports your child is playing.
One size fits all or 'boil and bite' mouthguards are ill-fitted and loose in the mouth, they offer limited protection, are quite uncomfortable to wear and can sometimes make breathing and speaking difficult. No wonder kids don't like to wear them! If you ask me, I think they are a complete waste of money and wearing them can be even more dangerous during impact as they can do more harm than good.
For a custom fitted mouthguard, visit Forbes Family Dentists in 2 Templar Street or call them on 6851 5505.