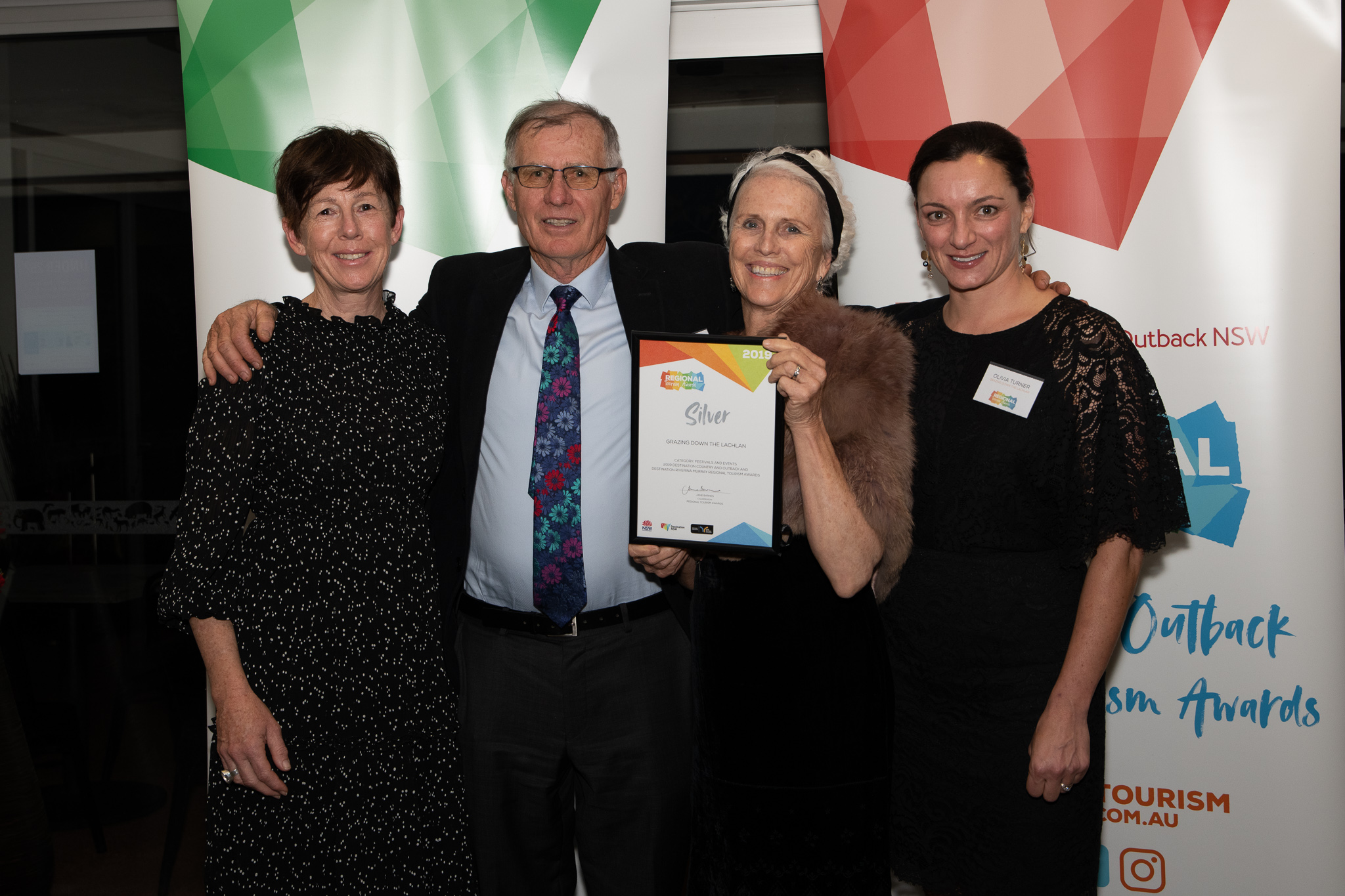 Grazing Down The Lachlan has been awarded Silver in the Festival and Events category at the 2019 Regional Tourism Awards for Destination Country and Outback.
Grazing received the accolade in front of over 160 industry representatives at a gala evening held at Dubbo's Taronga Western Plains Zoo on Saturday night. Deni Ute Muster took out Gold in the category, while Bathurst's Winter Festival was awarded Bronze.
Chair of Grazing Down The Lachlan Committee, Wendy Muffett said, "we are beyond thrilled to have been awarded silver, and proud to have been among such an amazing line up of regional events."
"A big thank you to our amazing volunteers, sponsors and local community, without whom, Grazing would not be possible," continued Wendy.
"We would like to acknowledge and thank our partners, Destination NSW and the NSW Business Chamber who have both been instrumental in ensuring the success of the 2019 Regional Tourism Awards," said Regional Tourism Awards Chair, Jane Barnes.
The Regional Tourism Awards are held annually to acknowledge excellence in tourism in regional NSW. Entrants are made up of tourism businesses, events, marketing organisations, clubs and individuals.
The award tops off a successful few weeks for Grazing – a sell out in 2019 for the third year running. Just over 900 'Grazers' are set to embark on the epic long lunch down the banks of the Lachlan River in less than 8 weeks' time.