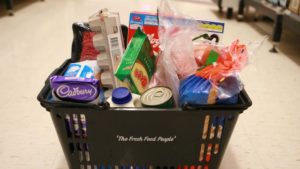 A sharp drop in sales for the first three months of 2018 has hit profitability and business confidence according to the latest Business Conditions Survey, conducted by the state's peak business organisation, the NSW Business Chamber.
The index measures respondents' perceptions of the economy's current performance and, while a drop in revenue and sales activity is typical at the beginning of the calendar year, the result for the March 2018 for Western NSW saw a sharp drop to -8.3 points. The result is in stark contrast to the result in December 2017, which saw an index result of 12.5 points.
On a positive note, Western NSW's operating cost index was the lowest in the state, with the index decreasing to 30.0 points, down from 41.5 in December and the sales revenue index whilst down, did remain positive at 4.3 points.
"Energy costs, in particular, are a major concern with 43 per cent of our region's businesses surveyed highlighting it as a key cost control priority. At this point in the economic cycle it is essential that we look at measures to reduce the operating costs of businesses along with measures to increase future economic capacity," said Western NSW Business Chamber Regional Manager, Vicki Seccombe.
"Although business operators remain upbeat about their prospects, and the economic outlook for the year ahead, profitability and growth are being constrained by the continued decline in energy affordability, business operating costs and skill shortages," said Vicki.
"Reducing the burden of payroll tax on small business is key to driving investment in capital and increasing jobs growth, but we also need to do more to provide our young people with better and more targeted training so that they can secure employment," said Vicki.
The Chamber has proposed a minimum payroll tax threshold of $1 million per annum and is championing new incentives for employers to hire young job seekers, along with measures to boost the number trainees and apprentices in NSW.
While the survey identifies a tough first quarter in 2018, local respondents are expecting brighter days ahead with the index measuring expected performance of the NSW economy increasing to 17.5 points.
"Businesses in NSW are ready to invest and have a positive economic outlook but reducing taxes on jobs and investing in skills are a must," said Vicki.