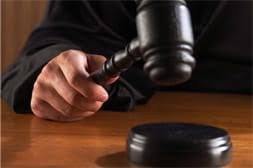 For the majority of people their first exposure to the criminal justice system occurs when they are charged with offences that are dealt with at the Local Court. It is important that defendants (i.e. those charged with an offence) understand the broad range of penalties available to Magistrates.
• Fines are the most common in addition to good behaviour bonds. A maximum of 28 days is given to pay the amount in full. If a defendant refuses to pay, it may possibly result in the seizure of assets, wage deductions, an order of community service, or for to traffic fines, suspension or cancellation of driver's licence or vehicle registration.
• Good behaviour bonds obligate defendants to be of good behavior. The court may also impose further conditions including supervision of the defendant by an officer of the Community Corrections Office. Other conditions could include counselling to treat an alcohol or drug abuse problem.
There are a wide variety of bonds available, such as the bond in section 9 of the Crimes (Sentencing Procedure) Act 1999 (NSW), which allows Magistrates to direct offenders to enter into a good behaviour bond for less than five years, after convicting them of an offence. If the conditions of the section 9 bond are breached or the defendant commits another offence, the Magistrate may cancel the bond and impose a sentence.
Section 11 bonds, which allow Magistrates to find an offender guilty, but suspend the sentence for a period of 12 months to assess capacity and prospects for rehabilitation, to demonstrate that rehabilitation has taken place or for any other reason the court considers appropriate. If you have questions contact any of the Solicitors at Matthews Williams.