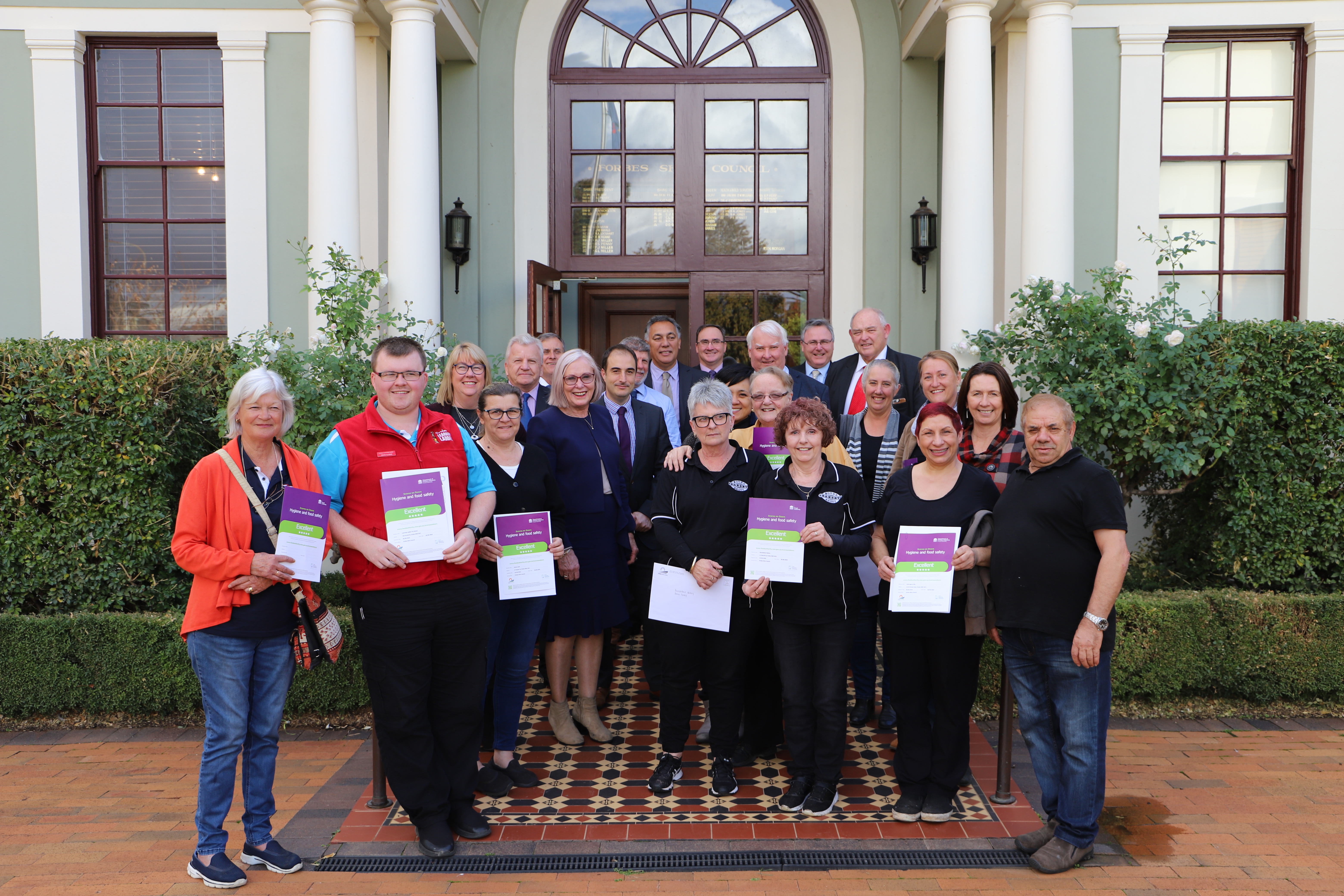 People who live, work and visit the Forbes Shire demand a high level of food safety when they choose to eat out. 'Scores on Doors' is a promotional program that recognises and celebrates food businesses that have demonstrated a good standard of food safety.
Forbes Mayor, Phyllis Miller OAM said "Scores on Doors creates a consistency in the local industry as everyone is judged on the same criteria."
All restaurants, cafes, bakeries and takeaways in the Forbes local area can receive a star rating. Officers from Forbes Shire Council frequently inspect food businesses to ensure hygiene standards are being met.
When a business achieves good to excellent standards, after a random inspection, they are awarded a star rating by the inspector. A certificate is then issued by the Council and positioned in a clearly visible location, such as the front window or door of the business.
Mayor Miller stated "This program offers businesses a fantastic opportunity to show customers how seriously they take their food hygiene. This gives customers an idea of what's going on in the kitchen out the back."
Forbes Shire has joined the state-wide 'Scores on Doors' program, to improve food safety standards and to reduce the instance of foodborne illnesses in the retail food industry. The purple and green certificate and stickers have a rating system of Five Stars for Excellent, Four Stars for Very Good and Three Stars for Good.