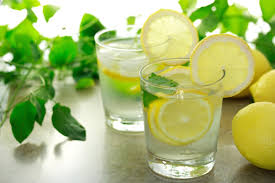 Kids need to ditch sugary drinks to help stem the tide of the growing national obesity epidemic, before it starts to impact on the kidney health of a new generation. Soft drinks are the most frequently consumed sugar-sweetened beverages in Australia, with cola being consumed by almost four million Australians in any given seven-day period.
The Rethink Sugary Drink alliance, an alliance of Australian health and community organisations, has welcomed a report highlighting the link between obesity and chronic kidney disease. "This new report is a stark reminder for Australians, particularly young men, to understand how the foods and drinks they are consuming impact upon their weight and overall health," said Craig Sinclair, Chair
of the Public Health Committee at Cancer Council Australia.
Mikaela Stafrace, CEO of Kidney Health Australia said the levels of sugar in regular cans and bottles of popular sweetened beverages well exceeded the maximum recommended daily intake of six teaspoons. "Many people would be shocked to know that a regular 600ml bottle of soft drink contains about 16 teaspoons of sugar and a regular 375ml can of soft drink contains about 10 teaspoons of sugar," said Mikaela.
"Obesity has a direct and dire impact in the development of chronic kidney disease and end-stage kidney disease, and an indirect but insidious impact through the development of type 2 diabetes and high blood pressure – both of which are leading causes of chronic kidney disease." Rethink Sugary Drink is urging all Australians, including children, to cut back on sugary drinks, such as soft drinks, sports
drinks, energy drinks and iced teas, and pick healthier, sugar-free, options such as water.
"With 27 per cent of Australian children now overweight or obese, there is likely to be an increase in serious long-term health conditions such as chronic kidney disease in future. It's time to make a switch and ditch the sugary drinks," said Mikaela. Handy tips and recipes for delicious, sugar-free, drink options are available here:
• https://livelighter.com.au/Recipe/506/strawberry-and-mint-sparkling-water
• https://livelighter.com.au/Recipe/507/sliced-citrus-water
• https://livelighter.com.au/Recipe/510/frozen-fruit-ice-cubes