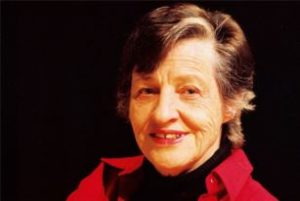 Sandra Bates is the Australia Day Ambassador for 2017. Sandra, former Governing and Artistic Director of the Ensemble Theatre in Sydney, retired from her role at the end of last year after 30 years at the helm. She directed more than 100 productions for the theatre and won the Glugs Award for Best Production of 1997 for Arthur Miller's Death of a Salesman at the Sydney Opera House.
Sandra is the longest-serving artistic director of any theatre company in Australia. She was made a Member in the Order of Australia in 2001. "Sandra will be attending all of our Australia Day activities as well as presenting the Forbes Shire Citizen of the Year and Forbes Shire Young Citizen of the Year," said Mayor Graeme Miller. Celebrations will begin on Australia Day in Forbes with the traditional Rotary Community Breakfast at Apex Park followed by the Diggers Family Swim at the Forbes Town Pool. The afternoon celebrations will start at 4pm at Colin McKenzie Park (Frog Hollow) on Lake Forbes.
Nominations are still being accepted for the 2017 Forbes Shire Citizen of the Year (26 years and over) and Forbes Shire Young Citizen of the
Year (25 years and younger) until 5pm on Monday, 18th January.