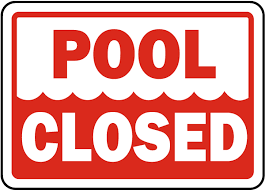 The Forbes Heated Pool has been identified as having significant structural failures and has been ordered closed by the facility's insurer.
In a joint statement, the Forbes Heated Pool Committee and Forbes Shire Council announced the facility has been deemed unsafe by a structural engineer and are awaiting further direction for the future or interim use of the pool.
The Forbes Heated Pool Incorporated has been a community run facility for 50 years. The committee had recently approached council for assistance as the facility's condition was declining and it is located on Crown Land.
Concerns regarding the building lead to the engagement of an independent structural engineer, whose report identified "the building as it currently stands is not safe for use by the public".
"This is a devastating blow. It is such a valuable community asset. The heated pool is a well supported and much valued fixture in our community," Forbes Shire Council General Manager Steve Loane said.
Heated Pool Committee President, David Hodder said the safety of patrons is paramount. "If we did not follow the order to close down
the heated pool we would be in a complete breach of public liability, the WHS Act and individuals could potentially face criminal charges if something were to happen," said David.
"Our committee is committed to do what we can to make the facility structurally sound. "All current members will receive their annual fees returned on a pro rata basis and we are working with council for members to have free access to the town pool for the remainder of the season.
"While the heated pool is a massive asset for our town and region for everything from  Learn to Swim to Occupational Therapy and rehabilitation it does have its limitations. We currently have more than 722 individual users but are limited due to its size.
Once the heated pool was closed, the committee started contacting users and stakeholders to advise them prior to the public announcement. The Heated Pool Committee and Council has already begun to identify and actively seek external funding to improve and upgrade the town's pool precinct.