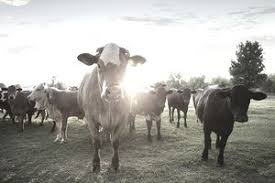 Investing In Farmers And Agriculture
The Government continues to support farmers facing hardship as drought and flood hit farmers in various parts of our nation, whilst aiming to boost our exports.
The Government is providing $6.3 billion in assistance and concessional loans to support those affected by drought and $3.3 billion to support those affected by flood.
This includes expanding the National Water Infrastructure Development Fund and establishing a new $5 billion Future Drought Fund to support drought resilience projects.
The Government continues to support farmers receiving Farm Household Allowance. From 1st July farmers on FHA will be able to discount or exempt the sale of livestock from the FHA income test when it's invested in a Farm Management Deposit.
Australia's agriculture industry has been given another boost by the Government, with $29.4 million worth of measures that target sectors with high export growth potential.
Minister for Agriculture and Water Resources, David Littleproud said the Government continues to target investment where it would bring the biggest boost to agriculture.
"We produce the best food and we need to give our farmers as many markets as possible to send it to. Free trade deals decide the tariffs but we still need to negotiate protocols to send our produce across which satisfy the importing country we won't bring pests or disease," said David.
"The Government is also investing $6.8 million over four years to extend the Agricultural Trade and Market Access Cooperation (ATMAC) program – an initiative of the Agricultural Competitiveness White Paper.
"The ATMAC program is there for large industries and producers. It has successfully broken down technical trade barriers and improved access to premium markets returning dividends for our farmers," said David.
Crunching Cattle Price Grid Numbers
Cattle producers now have access to a free online tool which allows them to quickly compare the prices on offer for direct consignment to a range of processors and feedlots.
The tool, located on the new AgCentre website (www.agcentre.com.au), is compatible with smart phones and laptops and is the brainchild of two mates, Forbes Norton and Chris Hourigan.
Producers and their agents simply gain a login to the tool for free and then punch in the details of cattle they want to sell including numbers, liveweight, location, EUstatus and breed.
The tool will then quickly compare the prices on offer in real-time from the publicly- available grids of major processors and feedlots including Teys, Thomas Foods, Bindaree, Borthwicks and NH Foods.
The AgCentre tool also provides an estimate of transport costs to various abattoirs and feedlots.
Forbes Norton said the tool allowed producers and their agents, processors and feedlots to connect with each other more easily.
"There is no need for producers to seek out (individual) price grids by phone, email or fax," said Forbes. "You put in the details and it shows you live prices for all those public grids."
He said the tool enabled producers to discover the best price and estimated overall net returns for their cattle and then can make contact with the processor or feedlot to discuss a sale or get more information.
Forbes said the price discovery service had the potential to alleviate ACCC and Senate pressure to publish price grids and in turn mitigated the risk of regulatory intervention to force mandatory price reporting on the industry.
Greater price discovery would also lead to better competition in the market, he said.