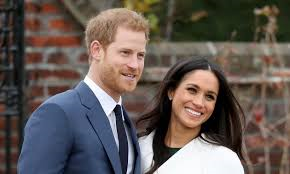 Excitement is mounting for the visit of the Duke and Duchess of Sussex to Dubbo next Wednesday with the Mayor inviting the community to a picnic in the park.
Prince Harry and Meghan will fly from Sydney to Dubbo on the second day of their official visit to Australia, Fiji, the Kingdom of Tonga and New Zealand.
They will first visit the Royal Flying Doctor Service to learn more about the life-saving role the aviation service provides for people living in rural and regional areas.
The Duke and Duchess will then travel to Victoria Park to join people from Dubbo and surrounding areas at a picnic in the park to celebrate community spirit within the region, and His Royal Highness will give an address.
The historic event in Victoria Park will start at 11:30am and is an opportunity for the public to catch a glimpse of their Royal Highnesses.
The Mayor of the Dubbo Region, Ben Shields has invited the community to a picnic in Victoria Park to welcome the Royal visitors to the region. "Dubbo's Picnic in the Park will be a great day out for the whole region. Council staff have been working hard to ensure we deliver a great festive atmosphere with music and activities that celebrate our regional community," the Mayor said.
Representatives at the picnic will include members of the community who have made special contributions in the services of youth, community and the environment, as well as organisations supporting people affected by drought.
The Picnic in the Park will run for three hours with musical performances and food stalls. All the proceeds will go to local charity.
Stand the chance to meet their Royal Highnesses by pre-ordering a beautiful gift bouquet or arrangement for the Royal Visit from the Pink Orchid in Parkes. Phone them on 6862 3522 or call in store at 18 Bushman Street, Parkes.