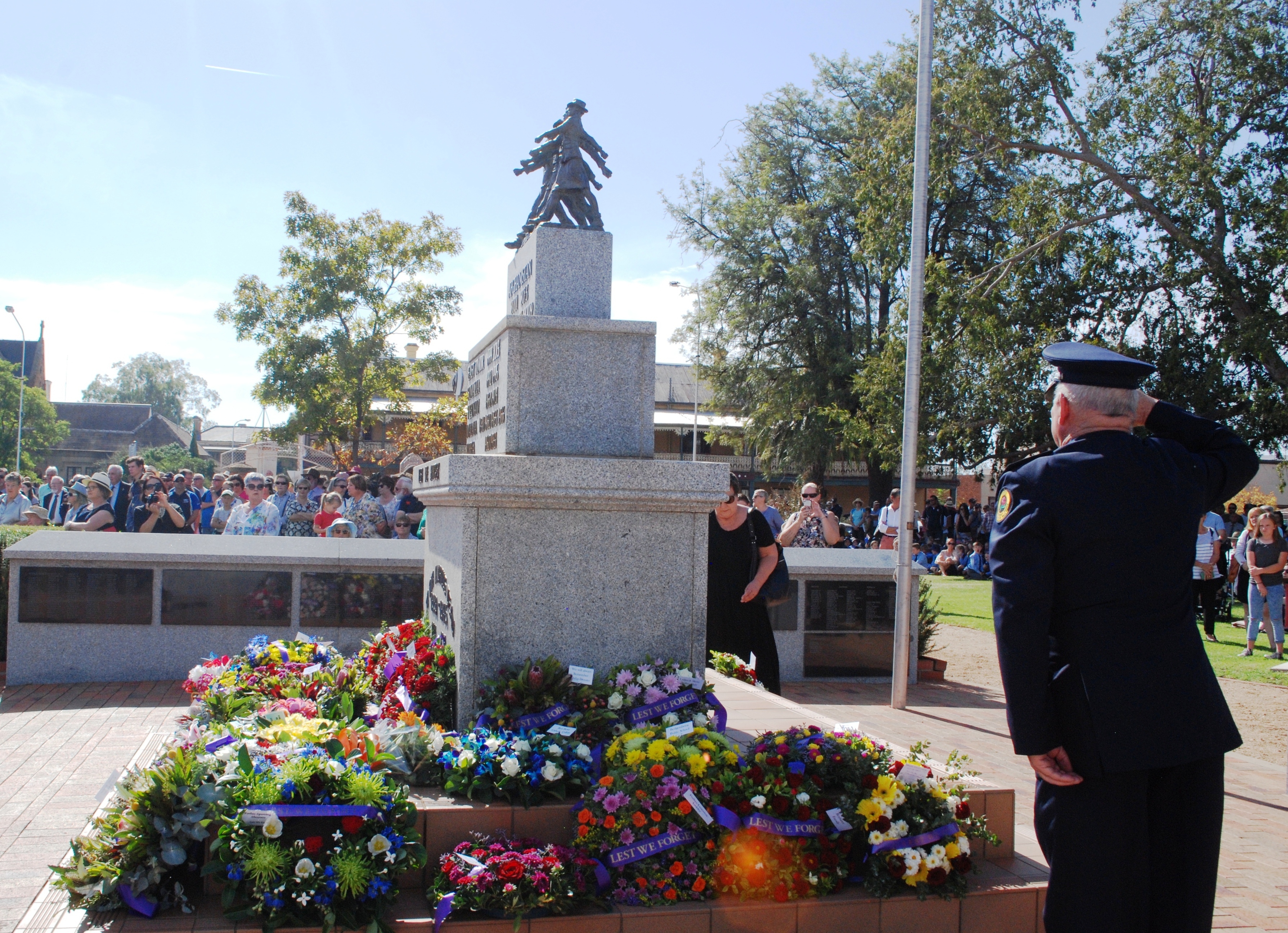 Anzac Day is one of Australia's most important national days of commemoration and is observed on 25th April each year. Anzac Day marks the anniversary of the first major military action fought by the ANZAC's (Australian and New Zealand Army Corps)
at Gallipoli in Turkey in 1915, during WWI.
However, the importance of Anzac Day goes beyond the anniversary of the landing in Gallipoli. It is a day to reflect on the sacrifices made by service women and men of both Australia and New Zealand who have participated and died in all wars, conflicts, and peacekeeping operations and to send our thanks to those currently in service.
Anzac Day 2019 will take place on Thursday, 25th April and is a time for the Forbes community to come together and pay tribute to the first ANZAC's and to all those who have since followed in their footsteps.
This year's Anzac Day Dawn Service will commence with participants assembling at 5:15am in front of the Forbes Services Memorial Club. The march to the Cenotaph will be at 5:20am where the ceremony will be held in Victoria Park at 5:30am. Breakfast will be available at the Forbes Services Memorial Club from 6:30am at own cost.
The Mid Morning Service will see  marchers assemble in Cross Street at 10am for the march which will commence at 10:15am for the Cenotaph via Lachlan Street. A luncheon will also be available at the Club Bistro at own cost.
The traditional two-up games will commence at 2:30pm in the Club Auditorium.
The day will conclude with a lowering of the flag ceremony to commence at 5:00pm at the Cenotaph.
Further information on the commemorative events planned for this Anzac Day can be found on the back page.