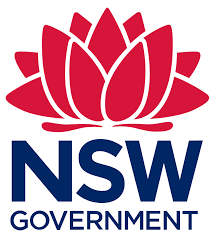 Would you like to have a real say in the things that matter to young people in regional NSW? Are you aged between 12- 24? The NSW Government is now recruiting for the Regional Youth Taskforce.
For the first time, the NSW Government is offering regional young people the opportunity to share their voice on issues such as getting a job, mental health and wellbeing, getting around and having things to do. The Regional Youth Taskforce will be solutions-focussed, having a say on ways the NSW Government can try to improve outcomes for regional youth.
The Regional Youth Taskforce advises Bronnie Taylor, Minister for Regional Youth on issues that affect young people living in regional NSW. The taskforce will also have input into the way the NSW Government will act on these issues.This is a voluntary position but flights and accommodation will be covered. The taskforce is expected to meet about four times a year, twice in person and twice through Skype. Meetings are likely to take place on weekends or in school holidays.
Two young people from each NSW region including Central West and Orana which includes Forbes will be selected to be on the Taskforce.
The NSW Government is looking for young people who understand and want to tackle the big issues facing young people in regional NSW. These issues include the impact of drought, youth unemployment, mental health and drugs, lack of things to do, and difficulty accessing services. Taskforce members will be young people who want to make a difference, bringing their best and brightest ideas to solve local issues.
Applicants will be asked to create a 300- word pitch to solve an issue in their region.
Applicants will be assessed on whether they demonstrate a good understanding of issues affecting young people in their region and how innovative and effective their solutions are.
Successful applicants will be required to undergo probity checks, including identity checks. This includes proof of age, proof of address, and a NSW Police Check. Applicants under 15 will not be required to submit to a Police Check.
This volunteer position gives young people an opportunity to see how governments work and how big decisions are made. This is an opportunity to build the leaders of tomorrow and for you to meet other passionate young people from all over NSW.