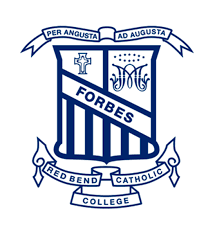 A total of nine riders from Red Bend entered the North West Equestrian Expo at Coonabarabran for Secondary Schools encompassing Years 7 to 12 competing in various events over five wet and muddy days. Friday competition saw the holding of Dressage for One Day Event and Novice Freestyle dressage as an Exhibition event across two arena's. Lizzie Wythes competed in the Novice Freestyle and finished 6th in her arena.
Sunday competition results which also included events from Saturday for Combined Training – Dressage & Show Jumping, Eventing – Dressage, Show jumping & cross country. Prue Baker, Forbes – 9th CT5. Katie Townsend, Eugowra – 4th D Grade Eventing, Division 1. Emily Phillips, Forbes – 9th CT2 Division 1. Jack Turner, Parkes – 8th D Grade Eventing Division 1 Kristen Grady, Parkes – 9th CT3 Division 2 Lizzie Wythes, Parkes – 5th CT5 Dana Wales and Jack Turner from Parkes also competed in the Working Horse Challenge, which is made up of a number of challenges for both handler and horse.
Monday events consisted of individual Dressage and Show Jumping competition as well as Sporting events. Lizzie Wythes 5th Dressage Prelim 1:2. Katie Townsend 4th Age Show jumping Monday's evening entertainment was the Teams Barrel Race and is great to watch and everyone had a great time. RBCC had two teams entered and consisted of Katie, Prue, Kristen, Emily, Grace and Jack. Each rider posted some great times either the fastest or slowest. Our fastest competitor was Katie.
Tuesday's competition was Show riding and Team Penning. We had five riders compete in their prospective Show riding classes, Prue, Katie, Grace, Jack & Lizzie with Team Penning consisting of Kristen, Dana & Emily who were unfortunate not to place but definitely had great fun.
Results for the show riding were; Grace Ross – 3rd Show Pony, Prue Baker was unfortunate not to place but was in her rider class finals, Lizzie Wythes – 1st Open Show horse, Rider class, Champion Ridden Lightweight & Champion rider.