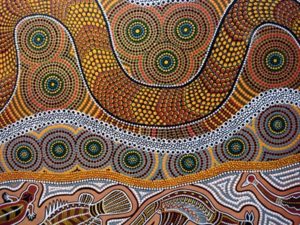 "Aboriginal kids are asking for their heritage. They want to know why their parents don't talk to them about it."
Peter White, founder of Wiradjuri Cultural and Environment Rangers (WCER), said it was time to forget the past and start building the future.
WCER is a non-profit organisation aiming to assist aboriginal youth and their families improve their cultural, social and economic conditions by employing them as rangers.
Youth rangers from 14 to 19 years, and rangers 20 years and older, will assist in feral pest and weed control, identifying and protecting endangered species, manage natural environments and help visitors en- joy national parks. They will also facilitate
cultural training and art groups. "The intention is also to work with job agencies and assist within the juvenile justice areas for our youth," said Peter.
He also hopes the program will help break down cultural barriers by inviting non-aboriginals to learn about aboriginal culture.
WCER will initially be concentrating on the Parkes/Forbes region. "It is important we put boots on the ground to get things done and achieve goals to gain credibility," said Peter.
The Council of Elders will be consulted on 10th March and the WCER inaugural meeting will be held on Monday, 13th March.
By Dianne Collie