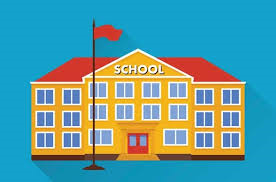 Parkes Christian School Information Night For Forbes.
The capability for Forbes school students from kindergarten right through to Year 12 to attend Parkes Christian School, has been further expanded by an exclusive daily bus service between Forbes and Parkes.
Any parents who may be considering the school as an option for 2019 can find out more at an information night next Wednesday from 7pm at the Baptist Church in 7 Attlee Street, Forbes.
The school recently purchased their own bus specifically to make the run between Forbes and Parkes. It is a new 42-seater bus that is fully kitted out with air conditioning, seatbelts and comfortable seats.
"Our bus has already been a huge success with 26 students making the trip daily, however there are still seats available," said school Principal, Glen Westcott.
"If the demand is there we will expand our bus service. It's all free of charge, which shows the commitment we're making to Forbes."
The school has a very strong performing arts program, having produced a full-scale production of The Lion, The Witch and The Wardrobe this year. Students also have the opportunity to take part in music, dance, drama and visual arts programs along with a growing field in digital and multimedia technology. There is also a very strong technology department for students.
Parkes Christian School is the only school in Australia that participates in the Moomba Birdman Rally, as well as being the only school to ever attend the International Military Drone Racing Championships.
The school has also taken part in the prestigious EduTech conference as an official partner with Google and is the only school in country NSW with all teachers being accredited in the use of Google Apps for Education. Students use these apps daily in the classroom and have the opportunity to take part in robotics and coding programs.
Students participate in a wide range of sporting activities and carnivals, academic competitions and charity events. However, the main focus for the school is student wellbeing and strength of character.
"We take the time to get to know each student and help them work towards their future goals, no matter what that path may look like.
"For some, that means a huge academic focus so they can get into their dream university course, but for others it means gaining practical experience so they can enter the workforce or an apprenticeship.
"We would love the chance to get to know more students and families at the information night. Please come along to find out more about what we have to offer," said Glen.
Red Bend Catholic College Rich In Heritage
Red Bend Catholic College is a co-educational day and boarding school situated in Forbes. Red Bend Catholic College has a proud heritage. Prior to 1977, the Catholic education of students in this region was provided by three secondary schools. In February 1977, these three schools combined to form one co-educational high school, with the name of Red Bend Catholic College at the site of the former Marist Brothers' College on the banks of the Lachlan River.
Since that time, the College has expanded in numbers, in teaching areas and in facilities. The boarding accommodation, the swimming pool, the Multi-Purpose Hall, Performing Arts Centre and the Design and Technology Centre have complemented the strong characteristic features of the main College building. These days the College educates 750 students and offers 150 boarding places.
Red Bend Catholic College is a place concerned about people. It relies on goodwill and co-operation in the important task of education. Education is a moral enterprise and involves choice and responsibility. Students are educated in responsible values based upon a strong belief in God and an imitation of the life of Christ.
'Through Difficulties To Greatness' is the College motto. We aspire to create an environment which enables individuals to develop spiritually, intellectually, physically, culturally and socially, so they may participate in society as good Christians and good citizens.
Macquarie Anglican Grammar School Introduces Boarding
Dubbo is set to welcome Australia's newest boarding school with Macquarie Anglican Grammar School, expanding to offer boarding from 2019. Providing the highest quality in boarding facilities and the outstanding learning that Macquarie Anglican is renowned for, the expansion is an exciting addition to education in Australia.
With a well-earned reputation as a leading school in the Central West, Macquarie Anglican's Headmaster, Craig Mansour is pleased to be able to offer new opportunities to the families of his community.
"It's fantastic to be able to welcome more of our Central West families to the Macquarie Anglican community. With our commitment to providing a curriculum of opportunity underpinned by faith, community, character and excellence, our new boarding facilities will continue to carry our values and enable our students and their families to achieve all that is possible.
"These facilities provide the community of the Central West with further opportunities to close the 'urban-rural' educational divide, through the outstanding education at Macquarie," added Craig.
A pre-kinder to year 12 school, Macquarie has been a fundamental part of the Central West for over 15 years. The boarding facilities, opening in January 2019, will have placements for up to 40 children across years 7 to 12.