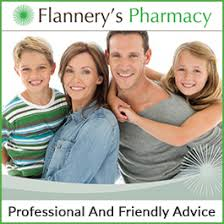 Flannery's and Life Pharmacies are focusing on diabetes awareness during July and August. "We are trying to raise awareness about the importance of early detection and early treatment for all types of diabetes," said Sarah Hazell, Pharmacist. "Unfortunately too many Australians are being diagnosed with diabetes too late," said Sarah "and the delay in diagnosis is putting many people at risk of major health problems".
Early diagnosis, treatment, ongoing support and management can reduce the risk of diabetes-related complications. Diabetes is the leading cause of blindness in adults, the leading cause of kidney failure, the leading cause of preventable limb amputations and increases the risk of heart attacks and stroke by up to four times.
"Around 5 percent of Australians aged 18 years or older have diabetes," said Sarah "and the risk of diabetes increases with age, from 2.8 percent in people aged 35 to 44 to 15 percent in those aged 65 to 74".
If you would like to know more about diabetes, please call into either Flannery's or Life Pharmacies and speak to the registered nurse or one of the pharmacists.
They can provide you with information and advice and refer you to your GP for further investigation if necessary.