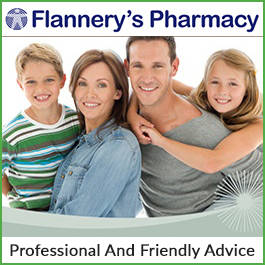 Too busy to get sick this winter? You've probably got far better things to do than lie around feeling unwell and watching the pile of tissues next to you grow.
Did you know that:
• Common colds are caused by 200+ types of viruses
• An airborne flu virus can survive several hours
• Cold weather doesn't cause colds… but being inside more lets viruses spread easily
• Cold viruses can survive up to 24 hours on a hard surface and up to 72 hours on a damp surface
• Adults average two to four colds per year
So how can you support your immune func- tion so you're less likely to succumb to colds? It all starts with a good defence: Ethi- cal Nutrients Immune Defence to be exact. The herbs andrographis, echinacea and Si- berian ginseng have been used by multiple cultures for centuries to keep the immune system healthy throughout winter. If you don't have time to get sick, immune defence may provide the immune support to help you stay well this winter.
For a lot of people, Vitamin C is the go-to for immune system support – and for very good reason! Vitamin C is an essential nu- trient for optimal immune function and may help you to fight off the latest cold or flu.
Washing your hands regularly, particularly before eating, drinking water and eating a balanced diet may also help to ward off the common cold.
To avoid the flu, the best option is to have a flu vaccination. Flannery's Pharmacy is offering flu vaccinations so call in or give Flannery's a call on 6852 1111 to book an appointment.