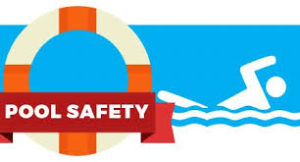 Spring is upon us and it won't be long before thoughts turn to summer and swimming, but is your pool safe?
Forbes Shire Council is urging residents to review their pool safety before summer arrives.
Forbes Shire Council's Acting General Manager Max Kershaw said it was vital to ensure your pool has a compliant barrier. Pool gates need to be self-closing and the gap between the bottom of the barrier and the ground should be no more than 100mm.
"It is also very important that you check for bushes, vegetation and other climbable objects located in close proximity to the pool barrier and take appropriate action to reduce this risk," said Max.
Portable and inflatable pools also have barrier requirements where they can be filled to a depth of 300mm or greater, however spas are exempt if they have a lockable cover.
Inadequate supervision is a factor in 59% of drownings and Max said supervision was vital to reducing drowning death.
"Pool barriers can and do reduce the risk but the most important safety measure is to ensure you are always supervising people in the pool, especially children,"Max said.