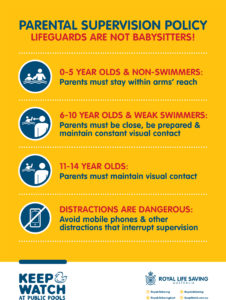 During the Forbes Shire Council meeting held last week Thursday, a comprehensive report regarding pool conditions of entry information from a number of agencies including Royal Life Saving Australia, was considered.
As a result, Council has resolved to continue the adult supervision requirement for up to 12 years of age, as well as develop a thorough Pool Management Policy.
"Forbes Shire Council still has a strong commitment to the safety of pool patrons," said General Manager, Steve Loane. "We would encourage parents to remain vigilant at the pool and swim together as a family.
We are keen to continue to work together with our pool contractor to ensure that children in Forbes Shire enjoy the pool safely, it really is a top class community asset being run professionally by the team at Lifeguarding Services Australia," said Steve.
The pool is open seven days a week from 6am to 7pm and features three pools catering to the needs of all of the community.