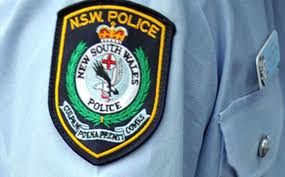 The Lachlan Area Command says there was no trouble during Australia Day festivities last week, and has thanked the people of Forbes for being well behaved. Forbes celebrated Australia last Tuesday with a festival at Colin McKenzie Park in the afternoon and evening, with the junior and senior Forbes Australians of the Year announced, the Ben Hall Gift being run, as well as dragon boat rides on the river taking place and childrens rides being pre-sent.
But LAC Forbes duty officer Nick Weyland said there were no reports of negative behavior on the day. "How we gage behavior of people in town is what we call public order offences and assault, and alcohol related offences. There was nothing at all in those categories [between January 23 and 26]," Officer Weyland said.
"I can say we're more than satisfied with the way the whole town enjoyed themselves. There was nothing adverse at all. We didn't have any drink driving offences either." Between January 23 and 26 the NSW Police Forces implemented operation 'Viking', which saw additional police deployed across the state during the Australia Day period. Officer Weyland said additional police had been deployed in both Forbes and Parkes to minimise the chances of incidents occurring. "We attributed that [good behaviour] to our high profile over Australia Day as well [as residents doing the right thing]," he said.
A huge crowd attended the Forbes Australia Day Festival, with Forbes Shire Council extremely happy with how proceedings went. They will consider running an event with a similar structure next year after further consultations with the community.