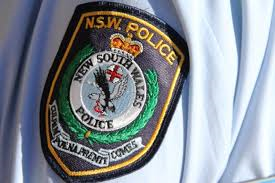 The Central Police Area Command will welcome a new probationary constable following last week's attestation parade of Class 333. Parliamentary Secretary for Western NSW, Rick Colless congratulated tall new recruits on graduating from the Goulburn Police Academy and thanked them for their extraordinary commitment to the safety and security of the people of NSW.
"The new probationary constable appointed to the Central West will be great asset to the community and will undoubtedly play a vital role in identifying, disrupting and combatting local crime."
"Becoming a police officer is a tremendous honour, however it can be an extremely challenging and demanding profession."
"Having recently completed eight months training at the Police Academy, the new officers will continue to receive on-the-job training under the guidance of experienced police to ensure they are adequately prepared for this important new role," said Rick.
Minister for Police Troy Grant said the NSW Government committed to increasing the authorised strength of the NSW Police Force to a record 16,795 over this term, and that has been achieved and more.
Class 333 brings the number of sworn officers to pass through the Goulburn Police Academy to 4,596, since 2011.