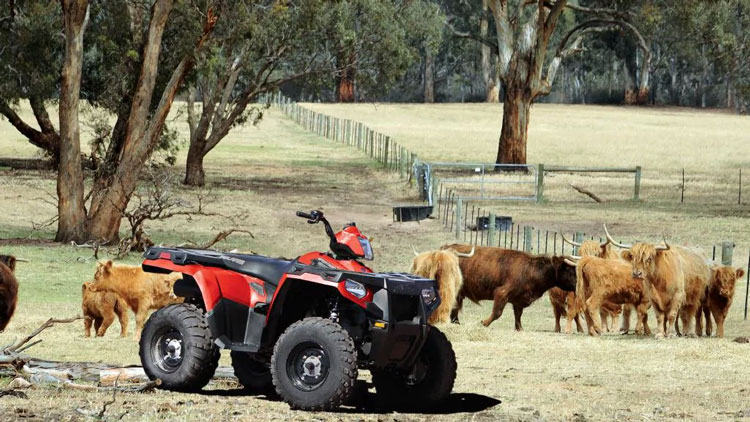 Polaris will not be selling their quad bike range (ride on ATV's) from October this year due to changes in government standards for quad bikes.
As a retailer of Polaris, Forbes Small Engines have informed customers they will continue to stock all Polaris quad bike models, however some models have already sold out.
Paul and Maree Westcott have been selling quad bikes for many years, but noticed the market had been steadily moving towards the side by side ORV models.
"We still have many customers that use ATV's/quad bikes and this is why we will continue to stock Polaris quad bike models for as long as they are available."
Managing Director of Polaris Australia & New Zealand, Alan Collins said, "Over recent years the Australian off-road vehicle market has experienced record levels of transference as farmers transition en masse from quad bikes, to Side by Side vehicles, Polaris has led this transition with its industry leading range of 30 vehicles with ROPS, and the market shift has been helped along in no small part by the safety rebates offered by SafeWork NSW and WorkSafe Victoria."
Polaris maintains its view that the market itself would end up signalling the end for quad bikes over coming years anyway through sheer lack of demand driven by the availability, benefits and range of side by side vehicles.
Polaris has committed to continuing to support all ATV/quad bikes with parts, accessories and warranty support for the next decade.
If you are an avid user of quad bikes and Polaris in particular, now is the time to get in touch with the Forbes Small Engines team before it's too late and stock has run out.