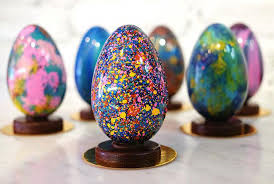 By the time the Easter holidays roll around, everyone is ready for a break, and even though it's usually a four- or five-day break, it goes by fast. Here are some things to consider when planning your Easter holiday adventure.
ACCOMMODATION
Regardless of where you go on your Easter holidays, it's going to be full of people, as this is the first chance most people have had for a decent break since Christmas. Book as early as you can especially if you're travelling with a family or have any special needs.
TRANSPORT
Australian roads are notoriously deadly over Easter holidays, so make sure that your travel plans allow you plenty of time to get to and from wherever you plan to go. You don't want to be rushing or driving without having had enough sleep, so rather than drive many hours straight after work, leave early the next morning instead. It's far better to have a slightly shorter holiday and live to tell everyone all about it.
CHOCOLATE
If you and your friends or family are heading off on an Easter adventure, don't forget the chocolate eggs! Especially if you're heading off camping or somewhere else remote, you'll want to have those chocolates in your pack come Easter Sunday, and having eggs for a hunt around your camp can be a fabulous way to have some Easter adventure fun.
Keep in mind that Easter isn't all about the chocolate! Get your loved ones something that lasts this Easter. Come in and see Marg at Undercover Sleepwear and take a look at the great range of swimwear and sleepwear.