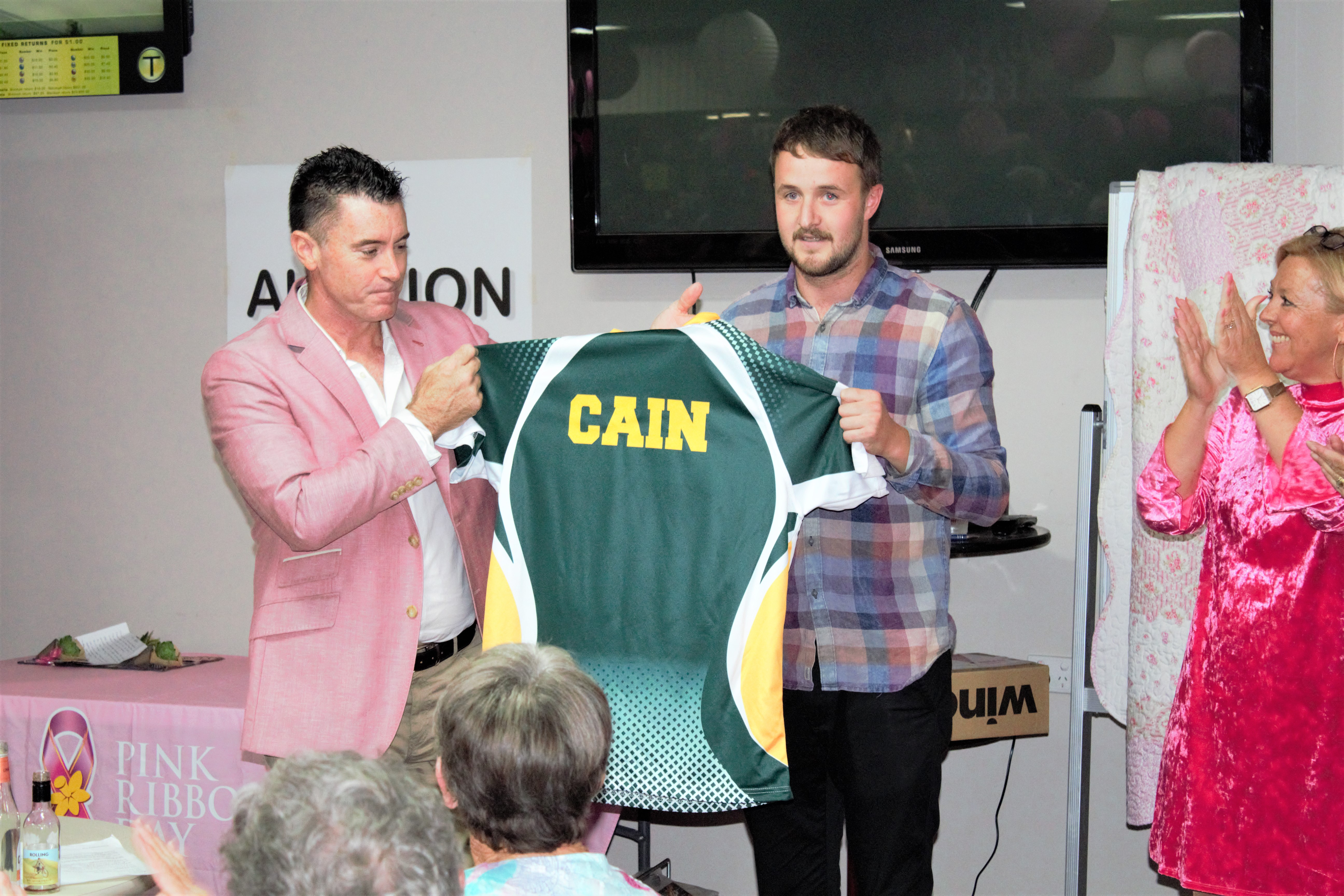 For the past four years, Carolyn Keep and Debbie Veale have successfully been organising The Pink Night. However, this year the event held at the Trundle Service and Citizens Club on 3rd May surpassed all expectations after raising an astonishing $20,458 for women's cancer.
Almost immediately after securing celebrity sports presenter, Michael Cain from Channel 10, Carolyn and Debbie knew it would be a great night!
"Michael managed to gather up some amazing sporting memorabilia, including NRL premium grand final tickets. This was the highest bid item for the evening, going for $1,275 to a lovely lady from Forbes who lost her husband to cancer," said Carolyn.
"That's how the rest of the night continued with so many other beautiful people, all having a story of their own. We laughed a lot and we cried a lot."
"It's always a night filled with emotion, compassion and determination to help in any way we can to end all the loss from this horrid thing called cancer," she continued.
Carolyn feels incredibly lucky to live in Trundle. "Ït's a tiny town with the biggest heart on the planet! We don't ask for any donations or advertise for helpers, it just comes! Everything in the auction is dropped off in the weeks leading up to this extraordinary event and our tireless helpers work all night after they have finished work," said Carolyn.
This year's raffle had over 36 prizes and the auction about the same, live music played in the car park arena and the dance floor remained packed.
"We would like to say a massive 'thank you' to each and every person that helped make the evening such a phenomenal success," said Carolyn.