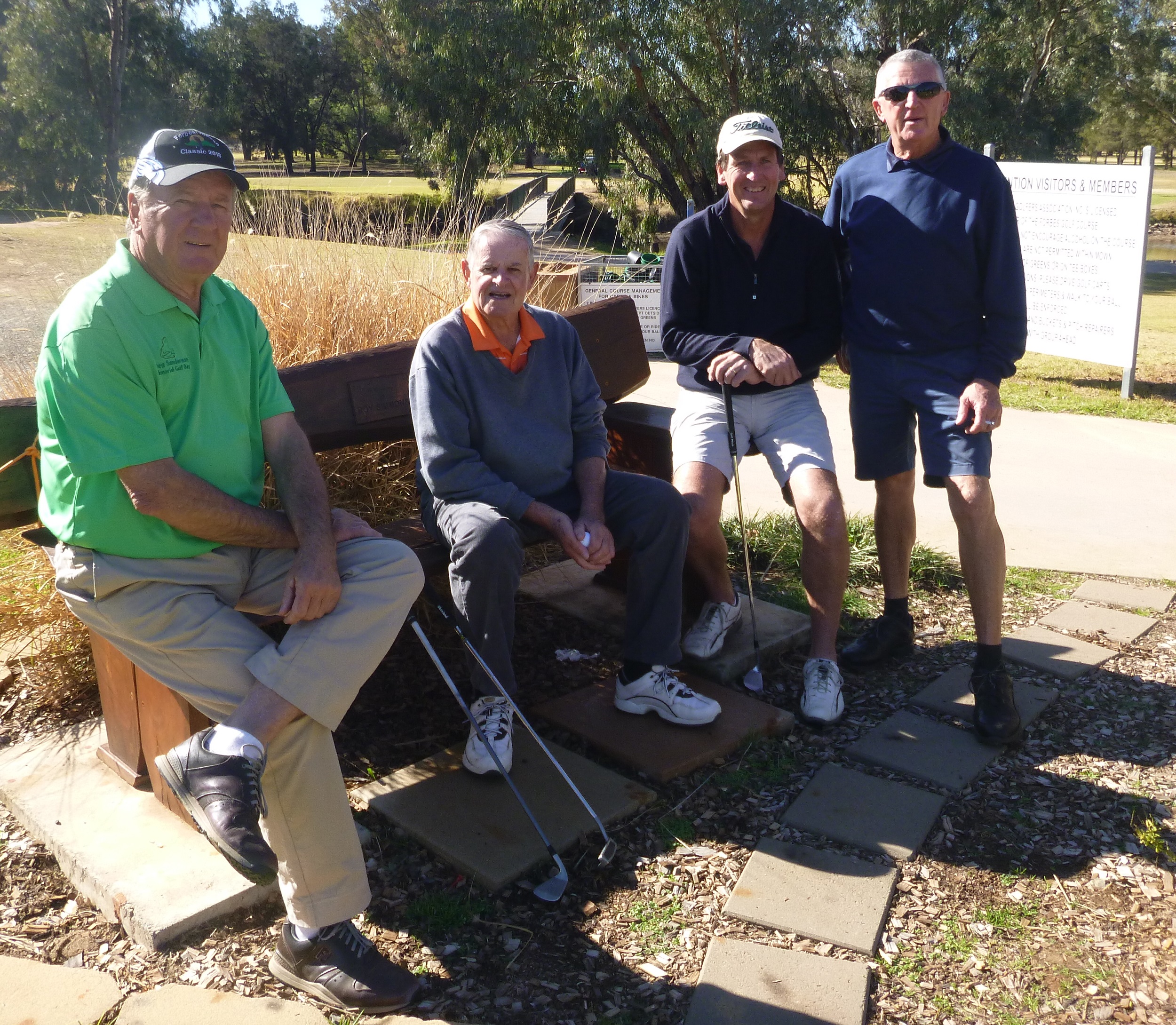 Golf on Saturday was the Monthly Medal, sponsored by Walkers Ag n Vet, with a field of 55 players enjoying very favourable conditions.
The A-Grade winner was Phil Maher (70 nett) who recorded the best score of the day. Runner-up was Andrew Dukes (74 nett), who blipped on the par 3's. In the BGrade the nod went to Brian Doyle (73 nett) on count back from Stuart French. The CGrade was won by Dave Bernardi (71 nett) over runner-up Albert Callaghan (74 nett).
The ball sweep went to: 70 – P Maher; 71 – D Bernardi; 73 – B Doyle, S French; 74 – B Chandler, C Alley, M Spice, T Cogswell, A Dukes, A Callaghan, T Callaghan; 75 – P Cowhan, B Thomas; 76 – B Shine. The NTP's went to: 9th – M Collits; 18th – A Alley.
Todd Callaghan had the best and worst shots of the day. His best was a 30-foot plus putt on the 18th for birdie, while his worst was a tee shot on the 10th which rebounded off trees and the bridge to finish in the water.
The Stableford Medley was played by a small field that were pleased to complete their rounds before a brief afternoon shower arrived. The winner was Ethel Coombs (39 points), from runner-up Bess Shields (35 points).
The NTP's were sponsored by Greater West Golf (Ben Gear), with both the 9th and 18th going to Andrew Dukes. Round 8 of the Winter 3's competition again saw good individual performances. This week the Voucher goes to: Nick Girot (nett 28.5). Ball winners were: 28.5 – N Girot 31 – J Haley; 32 – S Grallelis; 33 – Som; 34 – T Rousell; 35 – S Redfern.
By Short Putt