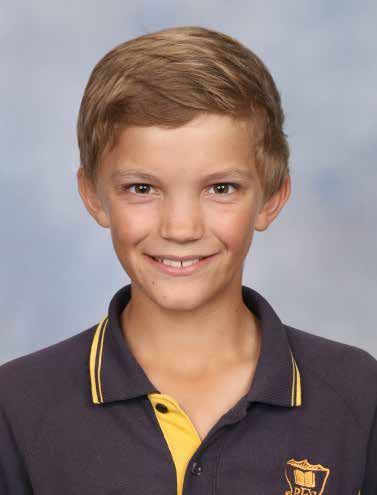 What school do you go to and what do you like most about it? I go to Forbes Public School and what I like most about it are the people around me.
What is your favourite subject at school and why? My favourite subject at school is Sport because I get to compete in events, going away to play against other schools.
What makes you laugh the most? When other people are laughing.
What is your dream job? A farmer.
If you could have a superpower, what would it be? If I had superpower, I would want it to be super strength.
What is something you are really good at? I am really good at football, swimming and athletics.
What is your pet hate? My pet hate is when people make scratchy sounds.
If you could live anywhere in the world, where would you live and why? I like Forbes because I have my friends and family in Forbes.