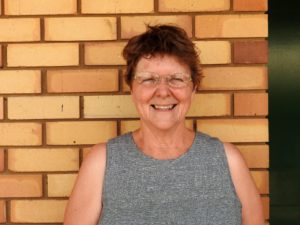 Sue-Anne Nixon
How long have you lived in or around Forbes? I moved to Yarrabandai in 1979 to commence teaching at Condobolin Public School.
Where do you work? I work as a teacher at Forbes North Public School.
What do you enjoy most about your work? I really enjoy making a difference each day to a young person's educational journey.
How do you start your day? I start my day by watering the school's vegetable garden and feeding the chickens before the morning bell!
How do you like your coffee? I prefer tea to coffee. I like my tea super milky.
What makes your day? Being able to play my Euphonium with friends and family. A Euphonium is a brass instrument that is smaller than a tuba but is more melodious.
Who would you most like to have dinner with? Family and friends.
Where would you like to go on your dream holiday? Pompeii in southern Italy.