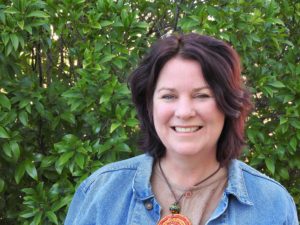 Ro Burns
How long have you lived in Forbes and what do you like about living here? I grew up here, left for 20 years, and returned 12 years ago. I love the sense of community and it's a great place to raise our children.
Where do you work and what do you enjoy most about your work? My husband, Brady, and I have ZAP Pest Services. I also work at being an Artist, and freelance for Arts Out West, which often sees me at Jemalong Retirement Village doing art appreciation and workshops.
What do you do to unwind after work and on weekends? Hanging out with my family.
What are you really good at? I love working with community. I've been involved for 7 years with the River Arts Festival, which aims to connect and strengthen our town by celebrating country creativity.
If you could have a super power, what would it be? To twitch my nose like Bewitched and have the housework done!
What is your pet hate? Racist or Xenophobic jokes.
What was your best holiday ever? I went to Tibet and China a couple of months ago. Tibet is breathtaking!