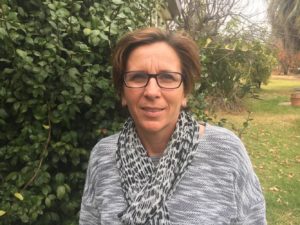 How long have you lived in Forbes and what do you like about living here? I've lived in the Forbes district for nearly 40 years. I love the friendliness of the community and how people look out for and support each other.
Where do you work and what do you enjoy about your work? I work in our farm business. I love to be able to work outside a lot. There are never two days the same, it never gets boring.
What do you do to unwind after work or on weekends? There isn't a lot of down time with farming but I love to spend time with my family, watching their sports or relaxing with friends whenever I can.
What are you really good at? I like to try a lot of things, but not sure if I'm good at any of them. I'm always willing to give things a try.
If you could have a super power, what would it be? To be able to control the weather.
What is your pet hate? Laziness. Tell us about your best holiday ever. Every holiday has been great. Exploring different places with my family and stepping back from the day to day grind is wonderful.