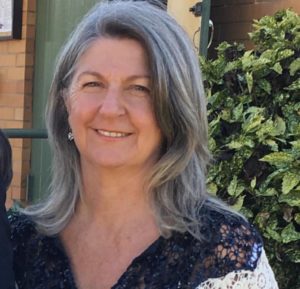 How long have you lived in Forbes and what do you like about living here? I was born and educated in Forbes. I lived away for 18 years and returned with a young family. Forbes offers friendly family living and a great sense of community.
Where do you work and what do you enjoy about your work? I am the owner of Undercover Sleepwear & Lingerie and enjoy engaging with customers and offering a good shopping experience.
What do you do to unwind after work or on weekends? I enjoy being with family and friends around a BBQ or the fire bucket, with a good glass of red. I also enjoy watching the grandkids at sport and motorbike riding.
What are you really good at? I am good at my job and being a committee member. If you could have a super power, what would it be? To make it rain when needed.
What is your pet hate? Tele-marketing and litter bugs.
Tell us about your best holiday ever. My best holiday was at Broome, WA and Lennox Head, NSW.