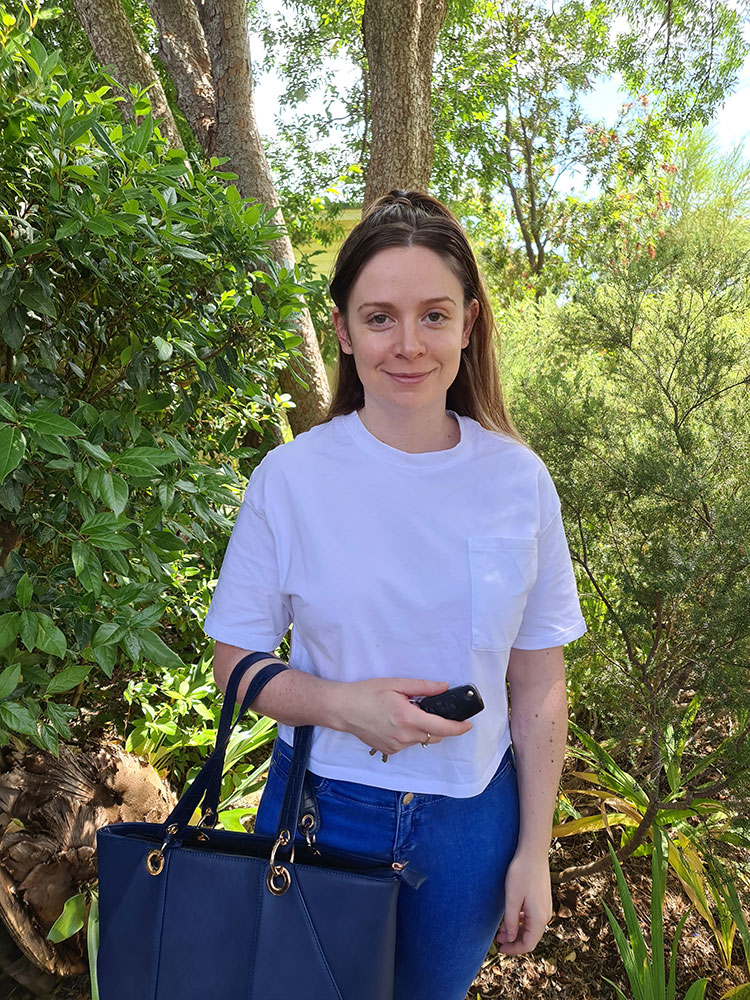 How long have you lived in or around Forbes and what do you like about living here? I've lived around here for eight months and I like all of the art around town, the beautiful fountain and crazy sculptures.
What was your first job? A dental assistant.
What makes you laugh the most? Friends and family.
If money were no object, what would you do with your time? Travel and experience as many places as I can in one lifetime.
Describe your dream holiday? I would be based in Scotland and travel to all nearby countries.
What is a favourite childhood memory of yours? My sister took the stuffing out of a giant bear and put me inside it to surprise the rest of the family.
If you could live in any time or place, where and when would that be? I'd live in Bondi in the 1980's, before mobile phones were around.
If you could share a meal with any three people, past or present, who would they be? Barack Obama for his wealth of knowledge and charisma, my nana Lorraine, the sweetest nana ever, and Trevor Noah to make us all laugh.
If you could have a superpower, what would it be? Invisibility.
What is your pet hate? Bad manners.