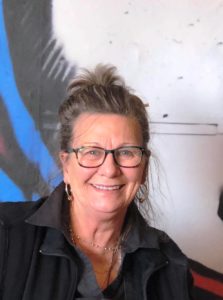 How long have you lived in Forbes and what do you like about living here? I have lived in Forbes for 63 years. It's a friendly town, welcoming to visitors. I love our lake and all it offers. Most of all, Forbes is home to me.
Where do you work and what do you enjoy about your work? I work at The Bakehouse. I love our work family and our customers.
What do you do to unwind after work or on weekends? I play in my garden and enjoy my family.
What are you really good at? Being a mum.
If you could have a super power, what would it be? Could I just have a magic wand please?
What is your pet hate? Lol… having my picture taken.
Tell us about your best holiday ever. Fiji, with my grown up babies and their little babies. Sun, surf and a whole lot of fun!