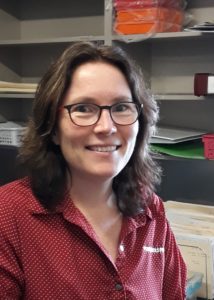 How long have you lived in Forbes and what do you like most about living here? I have lived in Forbes my whole life. I love living in a town where I can walk down the street and people know my name and want to stop and have a chat.
Where do you work or what do you do currently and what do you enjoy about it? I work at Power Tools Plus in office administration. I love the job as it is such a friendly and supportive environment and just great people to work for.
What is your favourite thing to do when you have free time? I enjoy walking around the lake as it is both beautiful and peaceful. I also love to watch anything my kids are doing.
What makes you proud? I am very lucky to have two beautiful 15-year-olds as well as a supportive family.
If you could be an animal which one would you choose and why? I would be a parrot so I could continue my love of talking!
What is your all-time favourite movie, song and/or book, and why? Amazing Grace is my all time favourite song which my dad used to sing to us as kids.
What is on your bucket list? To retire happy and healthy with my husband, Darren