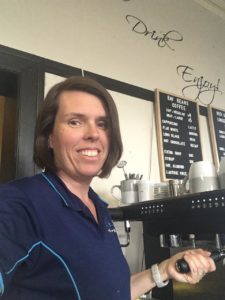 How long have you lived in Forbes and what do you like about living here? I was born in Forbes and have lived here most of my life. I love the atmosphere, the people and I think it's a great place to raise a family.
Where do you work and what do you enjoy about your work? I own Crave Café and I love making coffee and being the boss!
What do you do to unwind after work or on weekends? I just like being at home spending time with my family.
What are you really good at? I'm great at organisation and getting things done.
If you could have a super power, what would it be? It would be pretty handy to be invisible and have the chance to be that 'fly on the wall'.
What is your pet hate? I have so many but top of the list would be people cracking their knuckles.
Tell us about your best holiday ever. I really enjoy camping and fishing and love to light a fire and relax.