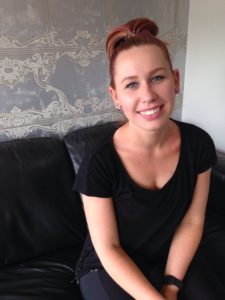 Eliza Acret
How long have you lived in Forbes and what do you like about living here? I have lived in Forbes for about two and a half years. I love that the people are so friendly that when you walk down the street they say 'hello'.
Where do you work and what do you enjoy about your work? I'm a hairdresser at Hair with Style and I love everything about my job! I just absolutely love it!
What do you do to unwind after work or on weekends? I go to the gym or watch Netflix and chill.
What are you really good at? I'm really good at my job and my friends say that I make them laugh.
If you could have a super power, what would it be? It would be cool to be a wizard and to have any type of magic.
What is your pet hate? My pet hate would have to be people leaving a mess.
Tell us about your best holiday ever.
When I was ten, I went to Disneyland and danced there.