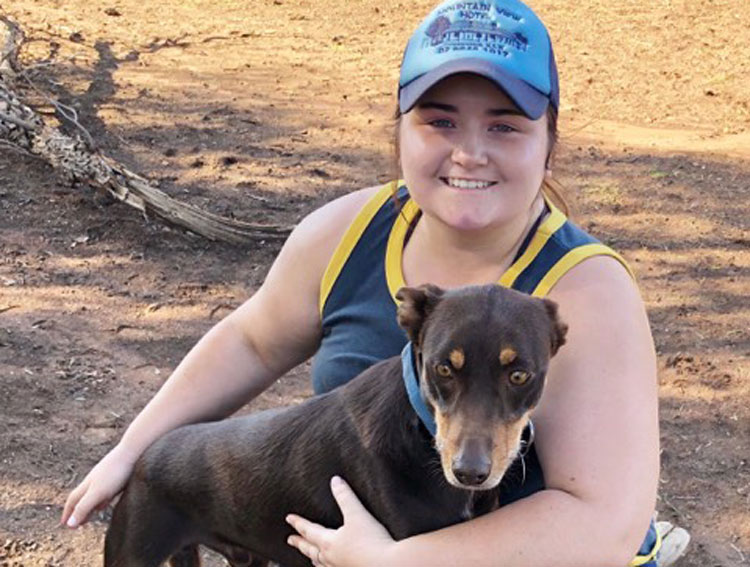 How long have you lived in or around Forbes and what do you like about living here? I have lived in Forbes for 3 years. I like the friendly people, laidback atmosphere and the stunning lake around the town.
Where do you work and what do you enjoy most about your work? I work as a veterinary nurse for Lachlan Valley Vets. I enjoy caring for animals daily, regardless of the fact it's not at all glamorous. I particularly enjoy all aspects of surgery and learning something new every day.
What do you do to unwind after work or on weekends? I enjoy spending time with family and my other half and love the quality time with my dogs and alpacas. I like to unwind by playing my guitar, cooking and playing music a little too loud.
What are you really good at? I'm awesome at halter training animals and making a pretty decent pork roast.
What is your pet hate? The many negative stigmas attached to mental health.
If you could have a super power what would it be and why? I would love super strength so shearing alpacas and moving heavy animals at work would be a lot easier.
Tell us about your best holiday ever? When I was 16, we snorkelled and spent a day on the water around Magnetic Island. It was so beautiful.
What makes your day? Coming home to my better half, playing with the dogs, listening to Post Malone and a cold beverage in my hand.
Tell us an interesting fact about yourself? Although we are having a break from it at the moment, I have an alpaca stud with my father. We show, breed, train and shear alpacas in our spare time and I love it.