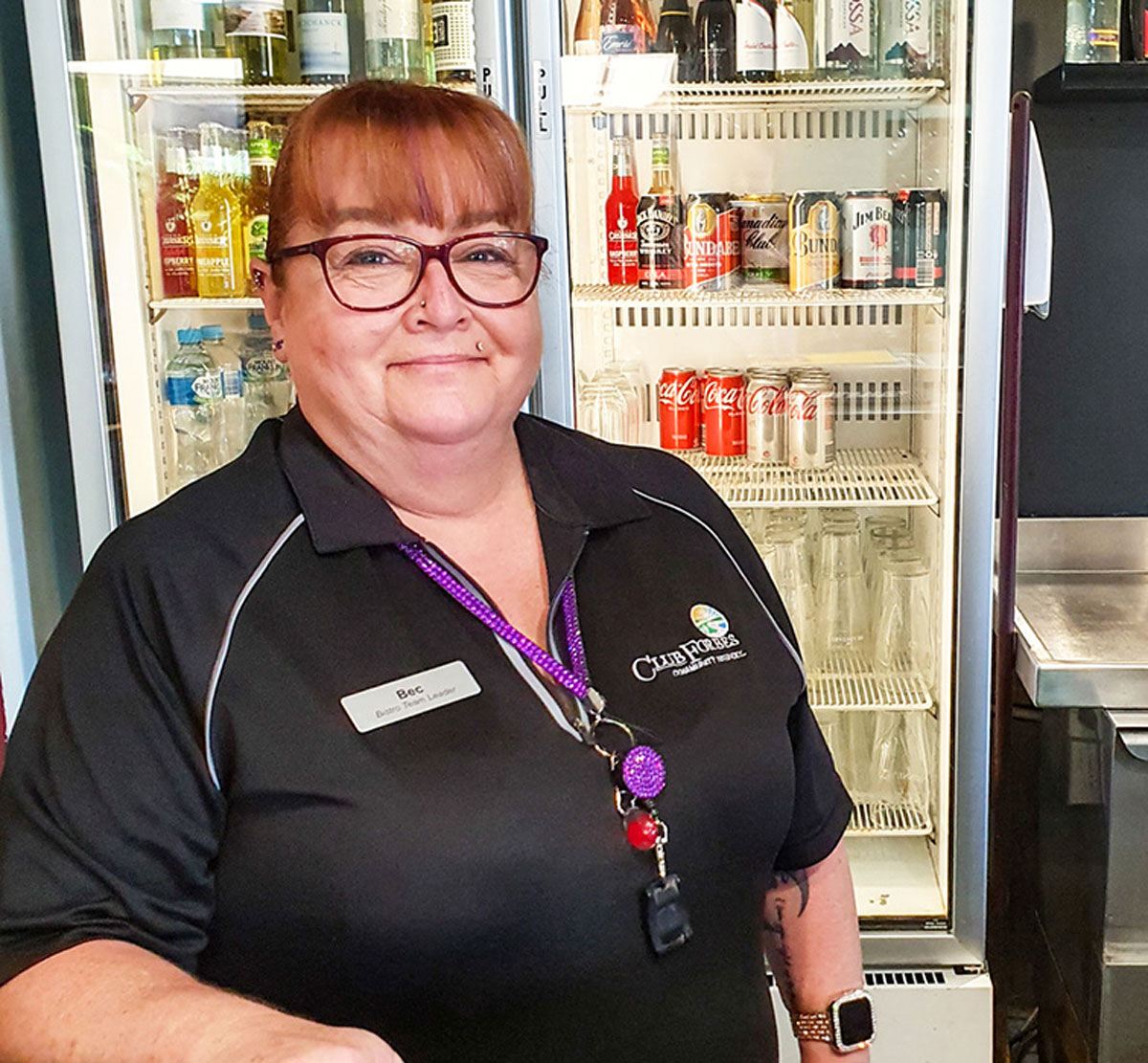 How long have you lived in or around Forbes and what do you like about living here? I moved here in 1987. I love the community vibe, always ready to help each other in times of need.
Where do you work and what do you enjoy most about where you work? I work at Club Forbes. I love the atmosphere at the club, the staff are the best and the patrons are lovely.
What was your first job? Tomato Picking.
If money was no object, what would you do with your time? Travel, buy a huge farm so I can have all the animals.
What makes you laugh the most? My kids and my grandbabies.
What's your pet hate? People who are cruel and intolerant to others.
What's on your bucket list? Las Vegas, see the northern lights in Canada, swim with the great white sharks in South Australia.
If you would live in any time and place, when and where would it be? Present day in the Colorado Mountains.
If you could have a superpower, what would it be and why? Talking to animals – would love to know what they are thinking.
What's your favourite childhood memory? Learning to figure skate.
What's your favourite quote? Leave a little sparkle wherever you go.
Tell us an interesting fact about yourself… I was the first girl born on my father's side of the family in two generations.