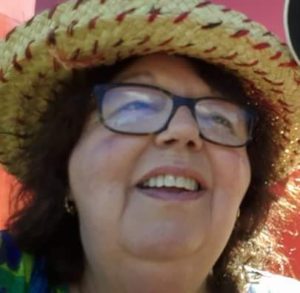 Anne Stewart
How long have you lived in Forbes and what do you like about living here? I have lived in Forbes for 13 years.
Is that lucky or unlucky? I think it's lucky! I love the rural life. I love walking around our lake and the activities that happen there.
Where do you work and what do you enjoy about your work? I have been retired for two years and I love it! So much to do and not enough hours in the day!
What do you do to unwind after work or on weekends? My life is one long weekend. I love to travel and my passion is researching and planning our next holiday. I love to socialise and am up for a get together anytime.
What are you really good at? I am good at organising, planning and spending money… haha!
If you could have a super power, what would it be? I would get rid of dishonest and cruel governments across the world!
What is your pet hate? Poor diction, poor grammar and "Oh my Gawd".
Tell us about your best holiday ever. I've had lots of great holidays, but the best was a cruise to the Pacific Islands over Christmas with my husband, children and grandchildren. It was the most memorable and best time ever.